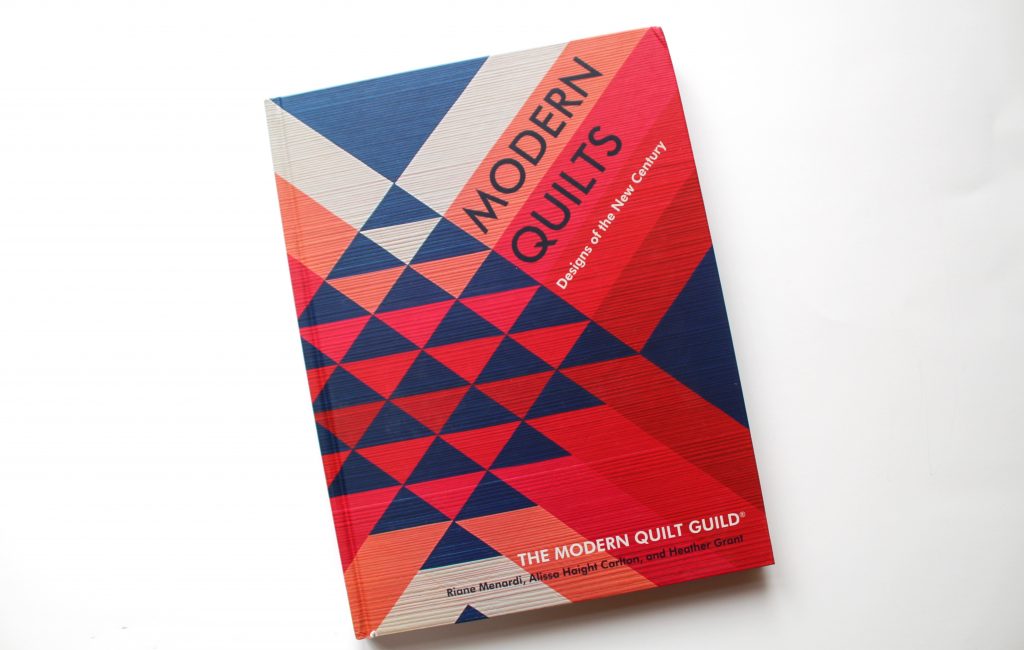 Hi, and welcome! Today is my stop on the Modern Quilts blog tour, and I am so excited to tell you all about this beautiful new book, Modern Quilts: Designs of the New Century!
First off, I just can't say it enough — I am so excited to have my work included in a book — let alone a gorgeous one!!! Have you had the chance to get your hands on a copy yet? If not, let me tell you more about it!
Modern Quilts is the Modern Quilt Guild's brand new coffee-table book showcasing over 200 works by modern quilters. The photographs are full-color and some of the quilts are full-page, which makes it chockfull of inspiration and eye candy!
The book traces the history of modern quilts, explores the characteristics and influences that make a quilt "modern", and honors the O.G. members of the modern quilting movement.  I feel so honored that my Lincoln quilt was included in the gallery section of the book.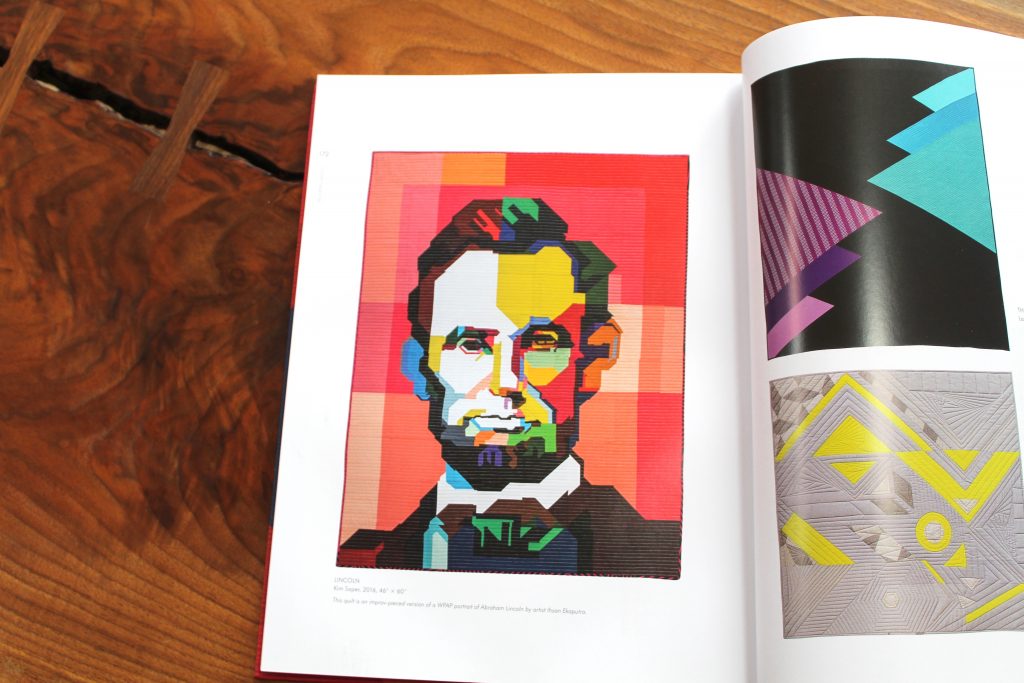 Modern Quilts is published by Stash Books, an imprint of C&T Publishing, and was curated by Riane Menardi, Alissa Haight Carlton and Heather Grant of the MQG. All proceeds from the sale of the book will benefit the Modern Quilt Guild, a 501(c)(3) organization.
Many of the makers featured in the book have participated in the blog hop. And there are still a few days left! If you would like to check out their posts, I've included a full list of blog participants below:
I hope you do get the chance to explore the book. It really is incredible to have so much inspiration at your fingertips, and to see what immense talent exists in the MQG community! I feel extremely grateful to have been an individual member of the MQG for the past three years, and to say that I am now a founding member and the president of my local chapter, the Long Island Modern Quilt Guild. It's been an incredible opportunity to meet other modern quilters, to learn from their experience, bounce ideas off of them, and share our work with each other. This book is just another example of the sharing this community fosters, and I'm so proud to be a small part!
SaveSaveSaveSave
SaveSave
SaveSave