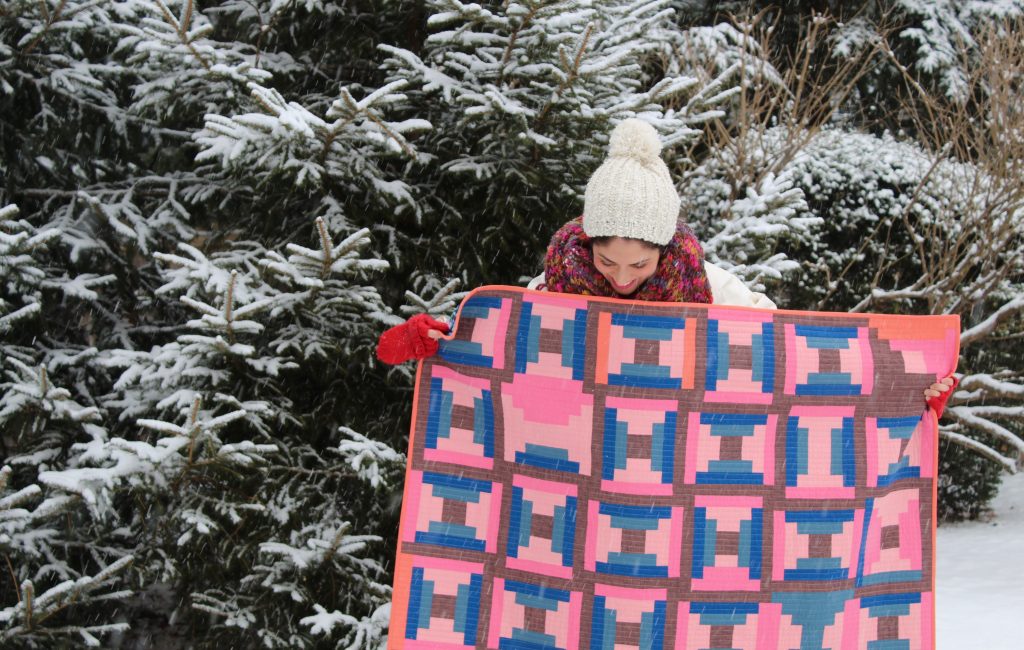 Sometimes simple is all you need. Such was the case with this courthouse steps quilt. The fabrics are all organic and natural fibers. So I wanted to make something that didn't force them to be something that they weren't. I also was looking for something that would allow me to make without having to think too hard. This quilt checked all the boxes.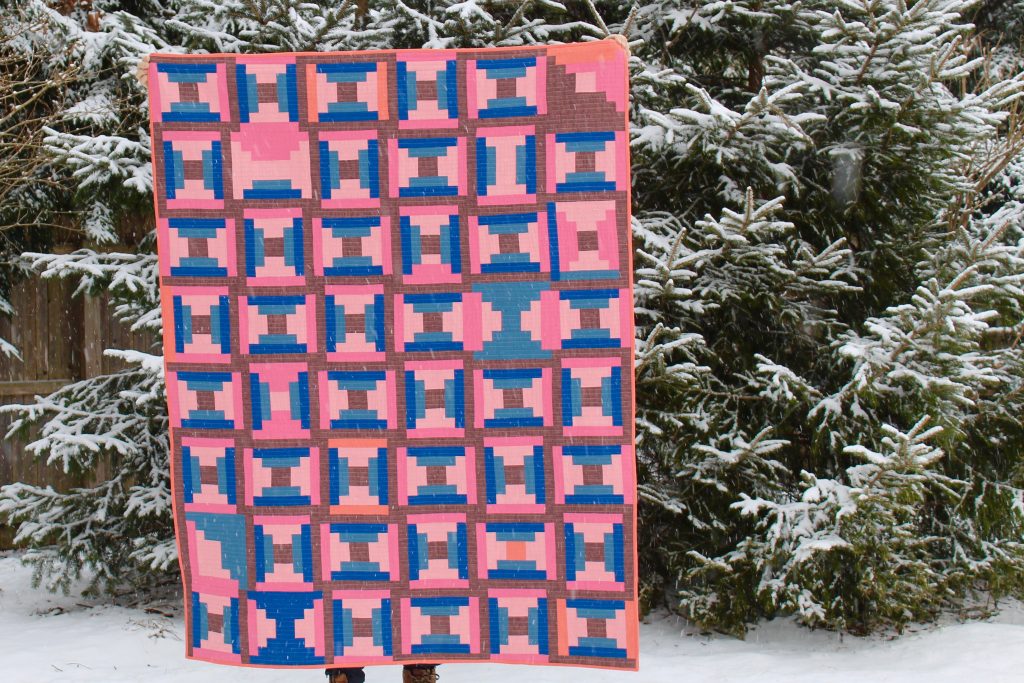 This was my first time working with the Watercolor linen from Purl Soho. I chose their Smoked Rose color because of its ability to act as a neutral, in spite of the flecks of pink and plum throughout its weave. But it was a tough choice because they are all so beautiful.
The Cloud 9 Cirrus Solids I chose are Lagoon, Denim, Petal, Bubblegum and a pop here and there of Salmon. Together with the Smoked Rose linen I think the combination is a bit unexpected yet quite pleasing!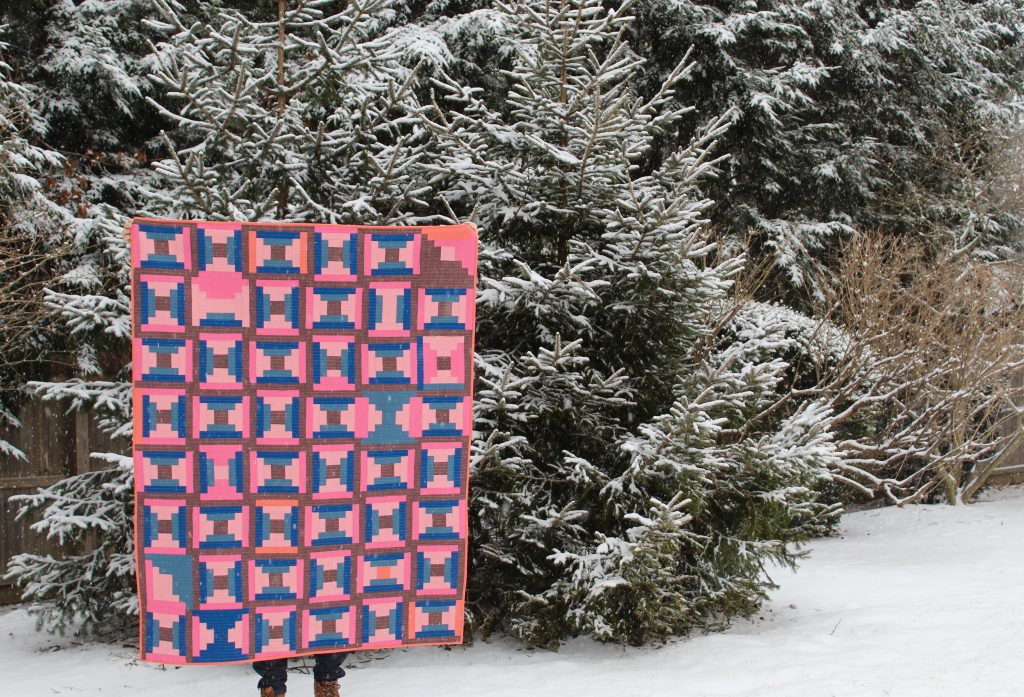 Overall there is not much to say about the process other than the fact that working with natural fibers is quite different from your usual quilting cotton. They definitely had a lot more stretch, and I resolved myself early in the process to just roll with it. In the end, the imperfections add charm to the finished product and I grew to love them. For the back, which I didn't photograph but totally should have because I matched my print on the seam line, is a Cloud9 organic print from Sarah Watson's Bird's Eye View line called The Bare Necessity in navy.  I'm happy to add this to my pile of finishes for 2017.
And now, I'm excited to get started on some new projects in 2018! From my family to yours, Happy New Year, friends!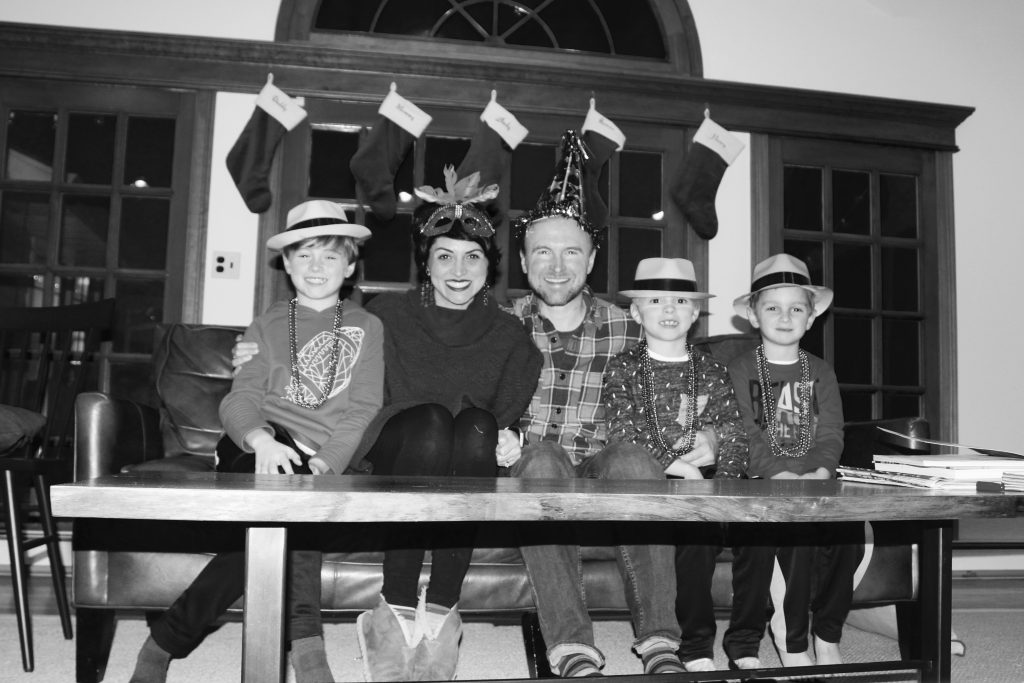 SaveSave