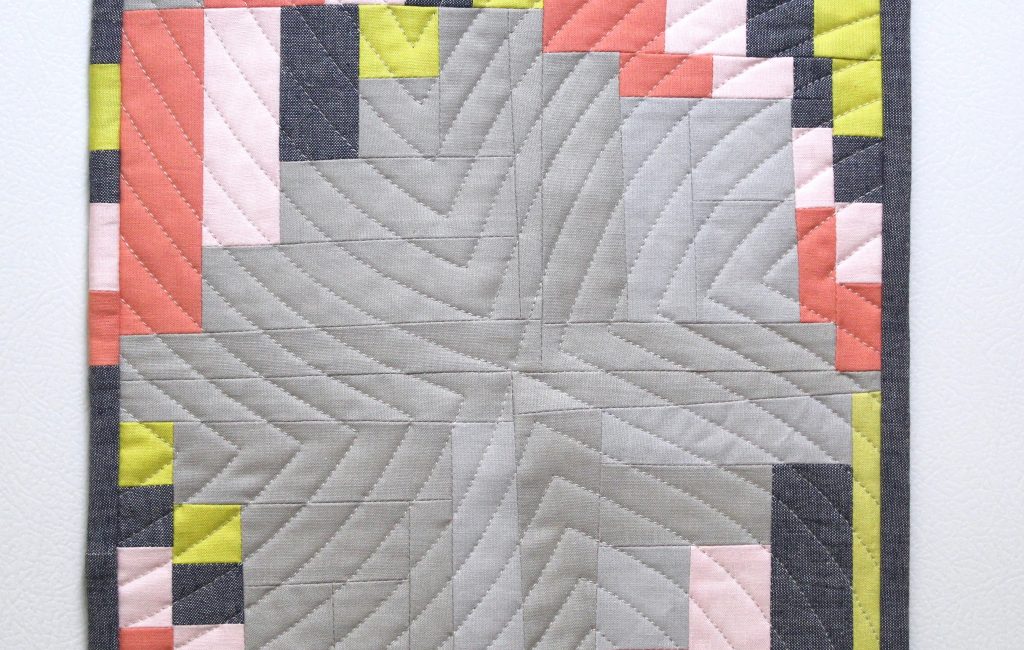 Today I pushed myself to play far outside of my comfort zone, both in a palette that I loved (but was way softer than my usual) and in a time limit that was way shorter than I'd prefer to work. That said, the siren song of the Curated Quilts call for log cabin mini quilt entries was too strong to ignore. I spent the day trying to push myself to reimagine the traditional block that I love so much.
In the end, I'm unsure of the result. I tried to give the mini some movement by using a walking foot design from Jacquie Gering's book Walk. There are lots of elements about this 10″ x 10″ quilt that I love. I'm just not sure about how they come together in one piece.
That said, I'm glad I persisted. Every time we make something that challenges us, we grow as artists and are better prepared to meet challenges going forward.  I hope you had a lovely weekend!