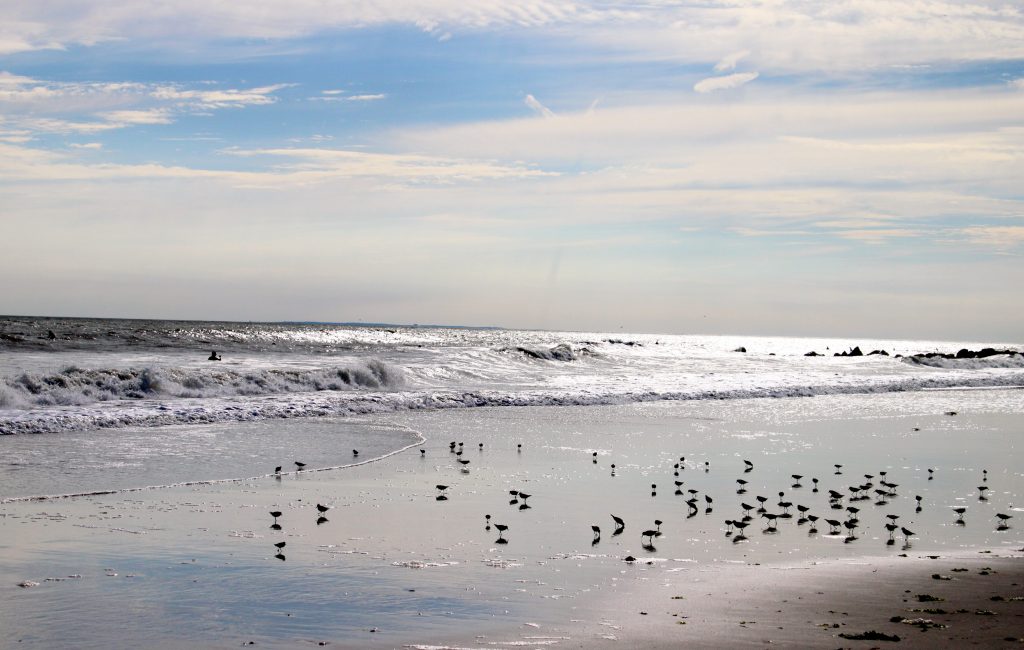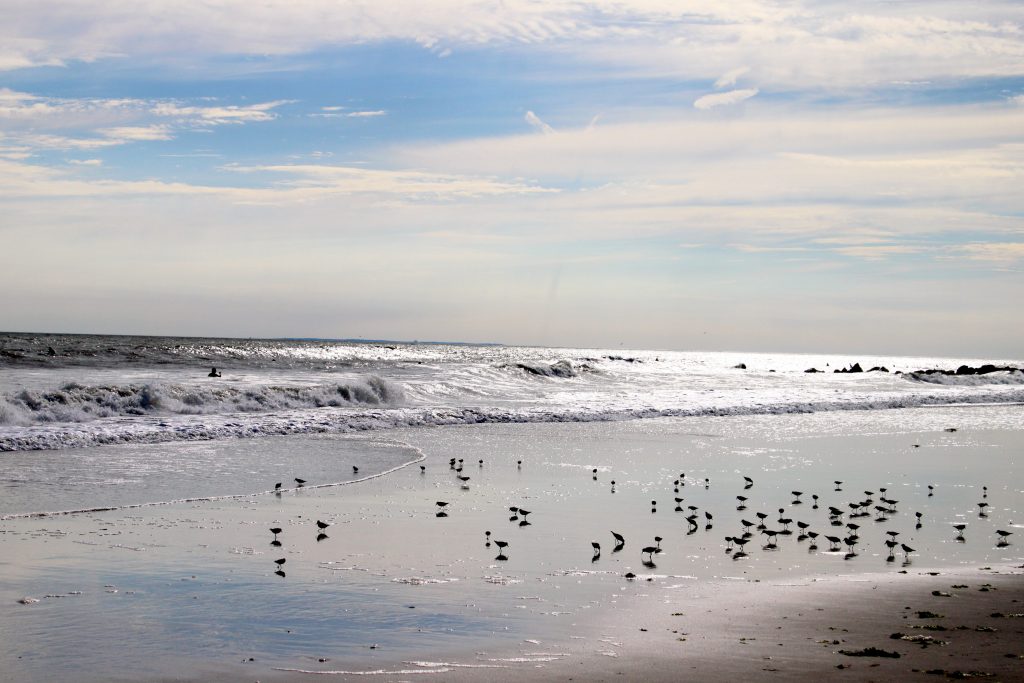 All of these birds look exactly the same to me. But ask them? They'll tell you they're quite different. "But that's absurd!", you'll say with suspended disbelief. "You all have feathers! And beaks! And wings! And you all live in Long Beach and like hanging out together!" But then you will look closer. The longer you are with them, the more you will notice the small differences — micro differences, even — that make each one an individual, unique from the others. Some will achieve distinctiveness by outshining the group; their chest will fluff plumper or they'll catch the biggest fish*. Others will do it by pecking at others to get themselves noticed. . .
The other day, my sewing ride-or-die chick, Michelle, wrote about how Instagram was messing with her sewjo. A few days later, my husband showed me a short story in the New Yorker that referenced "the narcissism of small differences." The term was coined by Freud and it seemed to put a name to the affliction from which Michelle, and many of us, suffer with from time to time when we put ourselves into the box of "modern quilters" and then scroll through our IG feeds.
The level of research effort that I'm willing to put into this post doesn't take me much farther than Wikipedia. So, bear with me. And Freud's interpretation of the term is far more sinister (think: Capulet and Montague-type feuds, not, your-quilts-are-so-good-they're-making-me-feel-bad-about-myself type stuff). But, my paraphrasing of the theory is this: when people are a part of a niche group — such as we modern quilters — it leads to people trying to keep a unique identity for themselves by focusing on the differences they have from other members of the group, rather than similarities. To outsiders, we are all making modern quilts.  But to us, we are all trying to stand out in what seems like a sea of endless competitors that might be doing the exact same thing that we are — and maybe faster, or smarter, or better. This focus on differences then leads to unhappiness, comparisons, trying to build oneself up by tearing others down, or just feeling like we ourselves are not good enough. Yvonne touched on this subject recently, as well.
I'm not an expert on these types of matters. As you know, I've suffered from a creativity crisis on more than one occasion. And I've fallen prey to comparison, that thief of joy, my fair share of times. But I do think a diversified IG account is a great place to start. I follow a ton of quilters, to be sure. But I also follow illustrators, museums, potters, painters, fashion designers, photographers, interior designers, guilds, writers, shop owners and life coaches to add some additional flare to my feed. That way, on the days that I might not be feeling my creative best, instead of focusing on what my fellow quilter friends are achieving (and as a result feeling like a failure due to my lack of production), I can remind myself that it's a great big creative world. With lots of room for all of us to share our gifts and talents, and many, many different ways for all of us to shine!
p.s. – If you are looking for a fun read all about creativity, I highly recommend Big Magic!
* I have no idea if seagulls eat fish, and I'm too lazy to google it. I do know they eat potato chips, goldfish and any other garbage snack that my kids may drop from their ziplock bags on the beach.