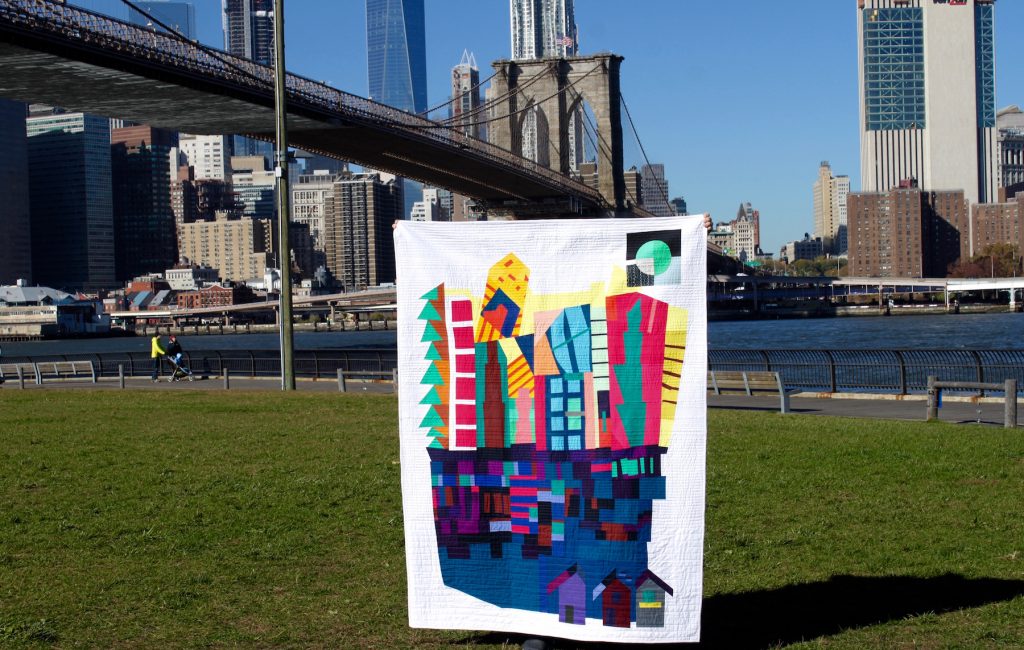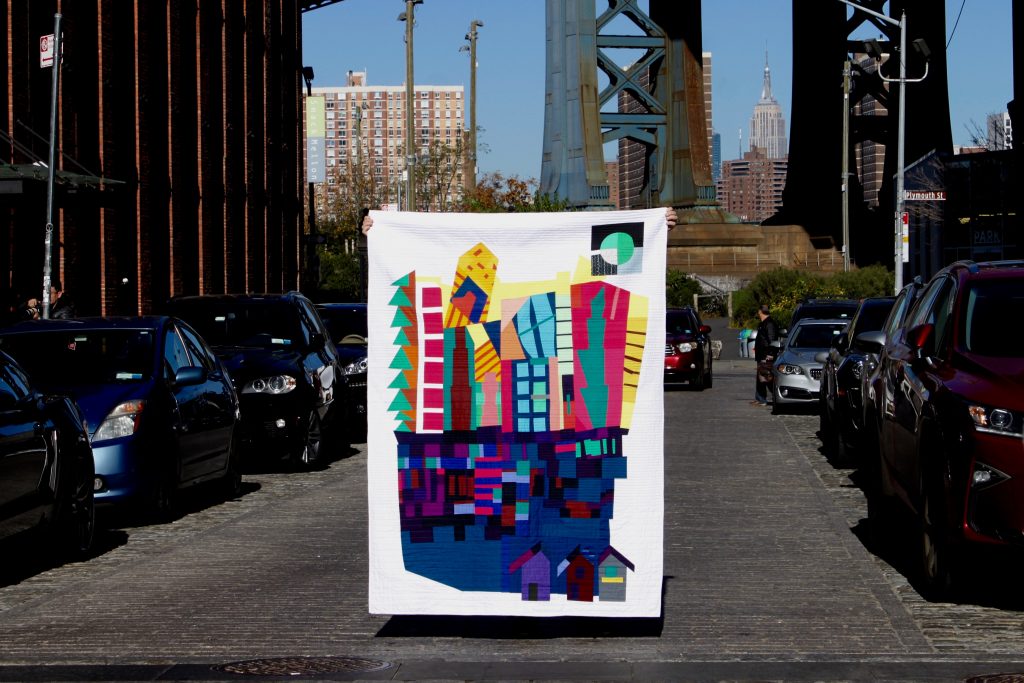 I have a new finish to share with you. The name is long — View of the City from the Suburbs at Night — but it is necessary, in my opinion.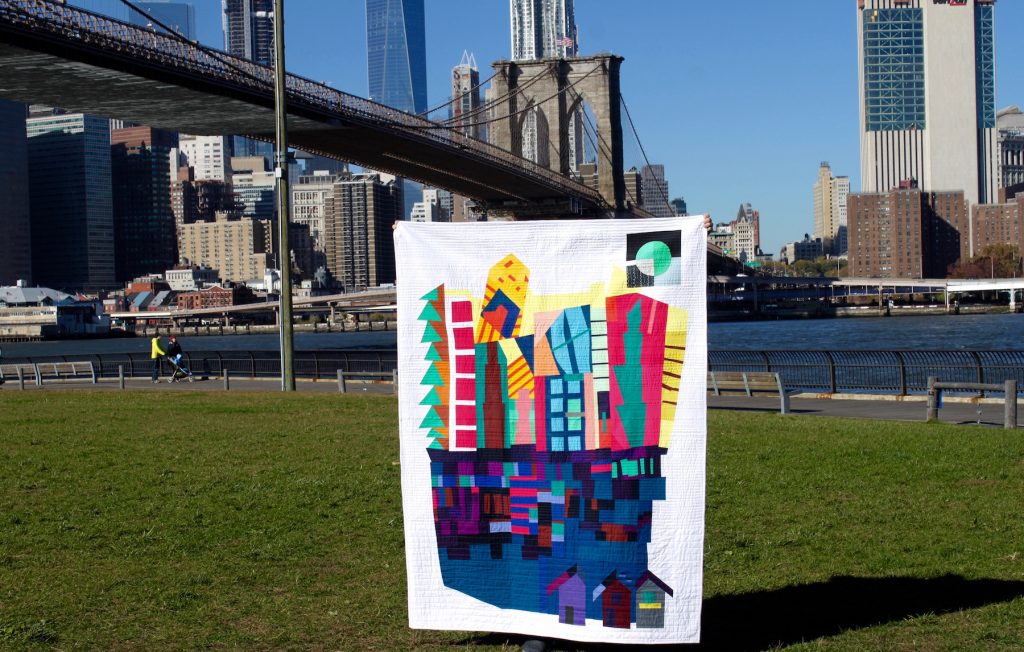 This quilt was inspired by a day recently spent in NYC.  In the morning, I heard Kaffe Fassett speak at Quilters Take Manhattan. Later that day, I visited the next to last day of the Stuart Davis exhibit at the Whitney. The quilt design is a merging of the colors of Kaffe's palette and the abstract/pop style of Davis' paintings.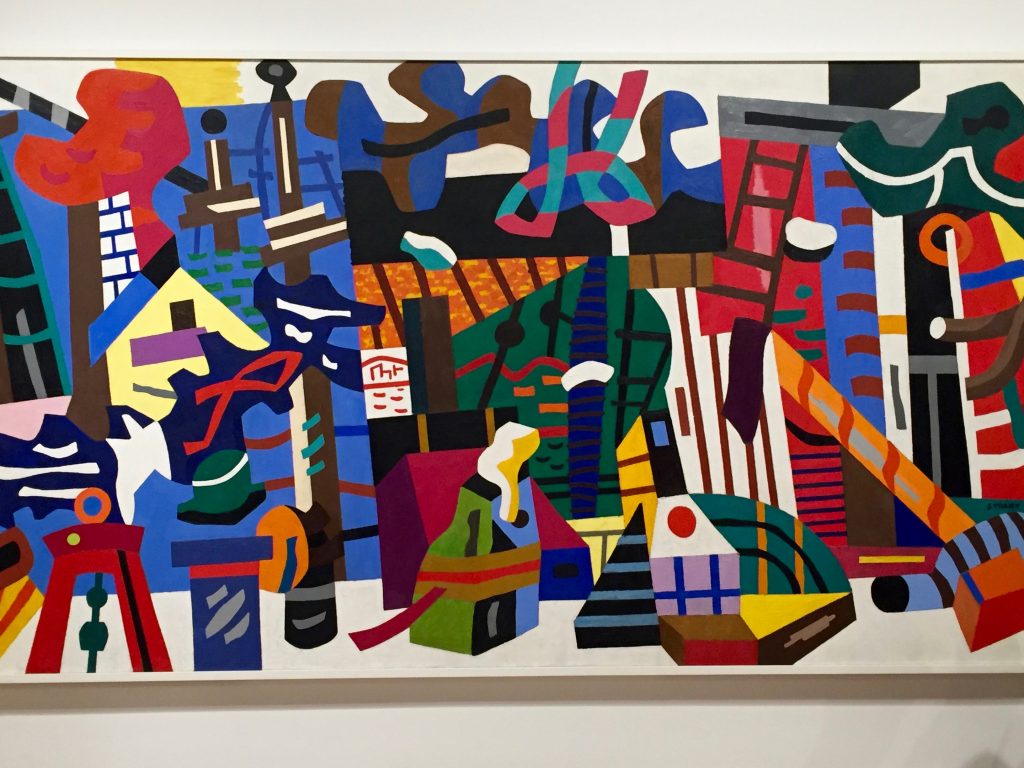 Many of Davis' paintings (like the one above titled Swing Landscape) seem to extend over the edge of the painting into blank space on the canvas, and that was really inspiring to me in making this quilt.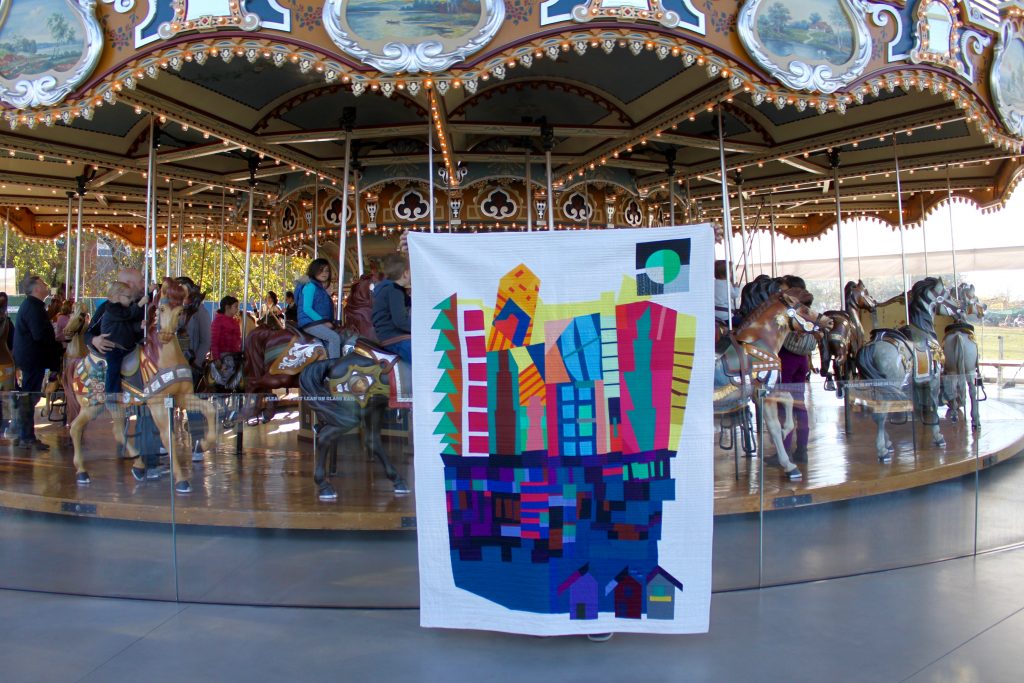 The imagery represents the vibrancy of the city's activity, which I feel quite removed from in my suburban home. Though we are only across the river, we feel worlds apart. In fact, the houses were the first things I made in this quilt, and the whole concept evolved over time into something more. The abstract space between the city and the houses is meant to be water. The "reflection" is not meant to be an accurate representation, but just to give a feel of distance and the slow fade of color as one moves away from the city itself.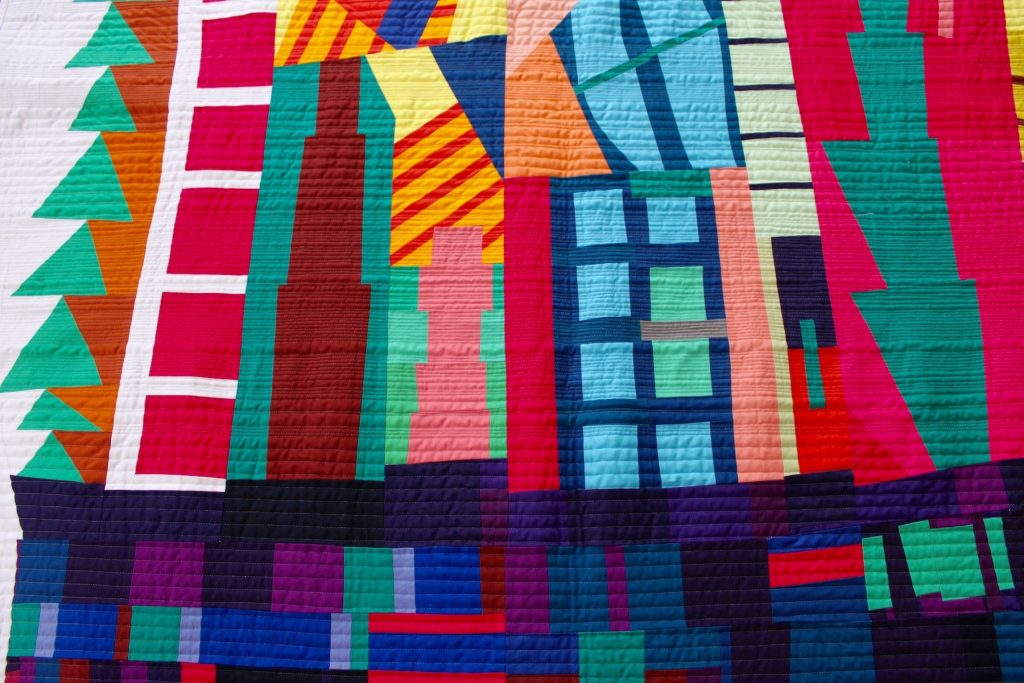 The entire quilt is improv-pieced, and the quilting is straight-line.  The lines represent energy, and thus are denser over the heart of the city, but calmer and less intense in the quiet of the suburban night. I used matchstick quilting to achieve the effect you see in the photo above. Further down the quilt, some of the the lines are as far as an inch apart.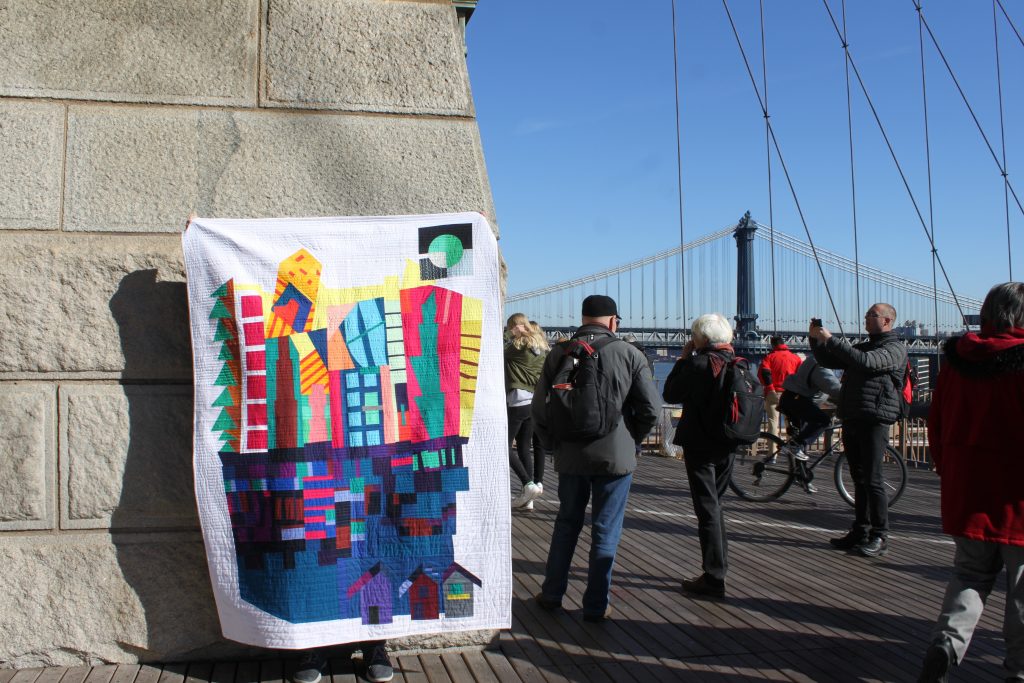 We had a lot of fun bringing this quilt around Brooklyn for photo ops! Here's the quilt on top of the Brooklyn Bridge where it accidentally got stepped on — and quite dirty! It was super crowded and windy up there, in case you can't tell!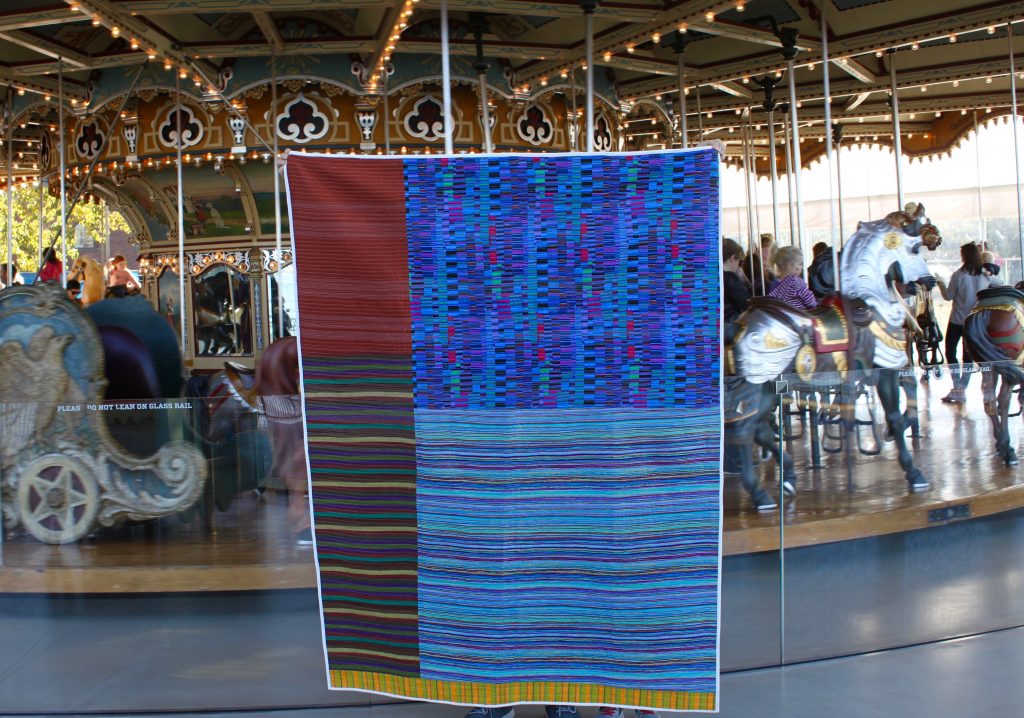 Here's a picture of the back of the quilt in front of Jane's Carousel. It is pieced with Kaffe fabrics that I purchased at Quilters Take Manhattan as well as Kona Cinnamon. The back really shows the quilting because the thread is white. On the front I worked with clear nylon thread for the first time. While not quite as challenging as I expected (based on things I had read), I'm not seeking an opportunity to work with it again any time soon!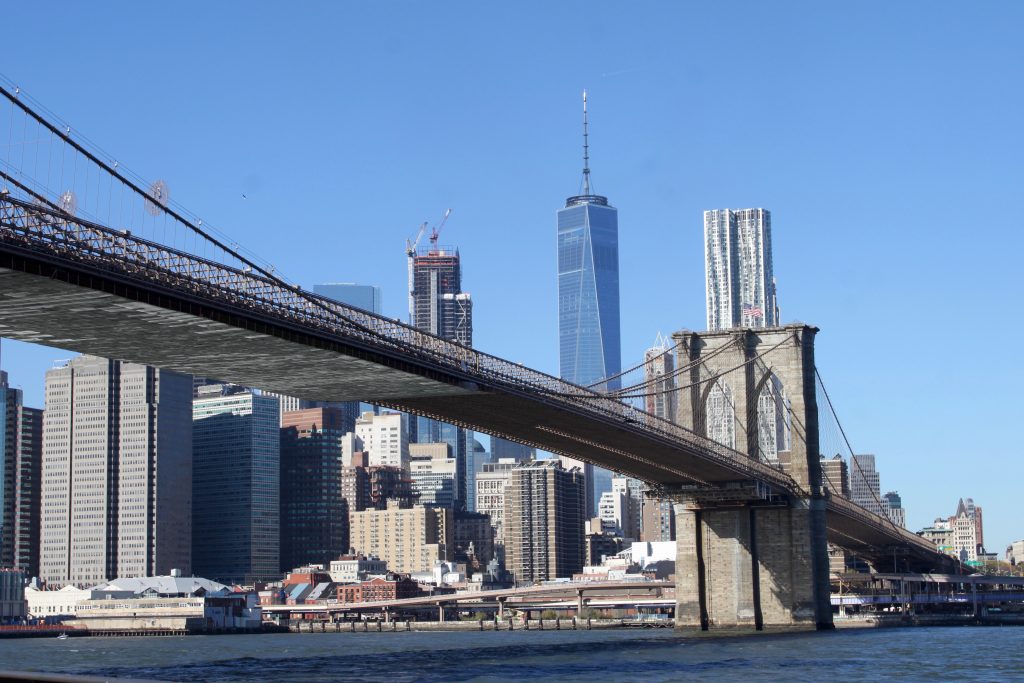 After we walked around for a bit and rode the carousel, we headed to Juliana's for lunch.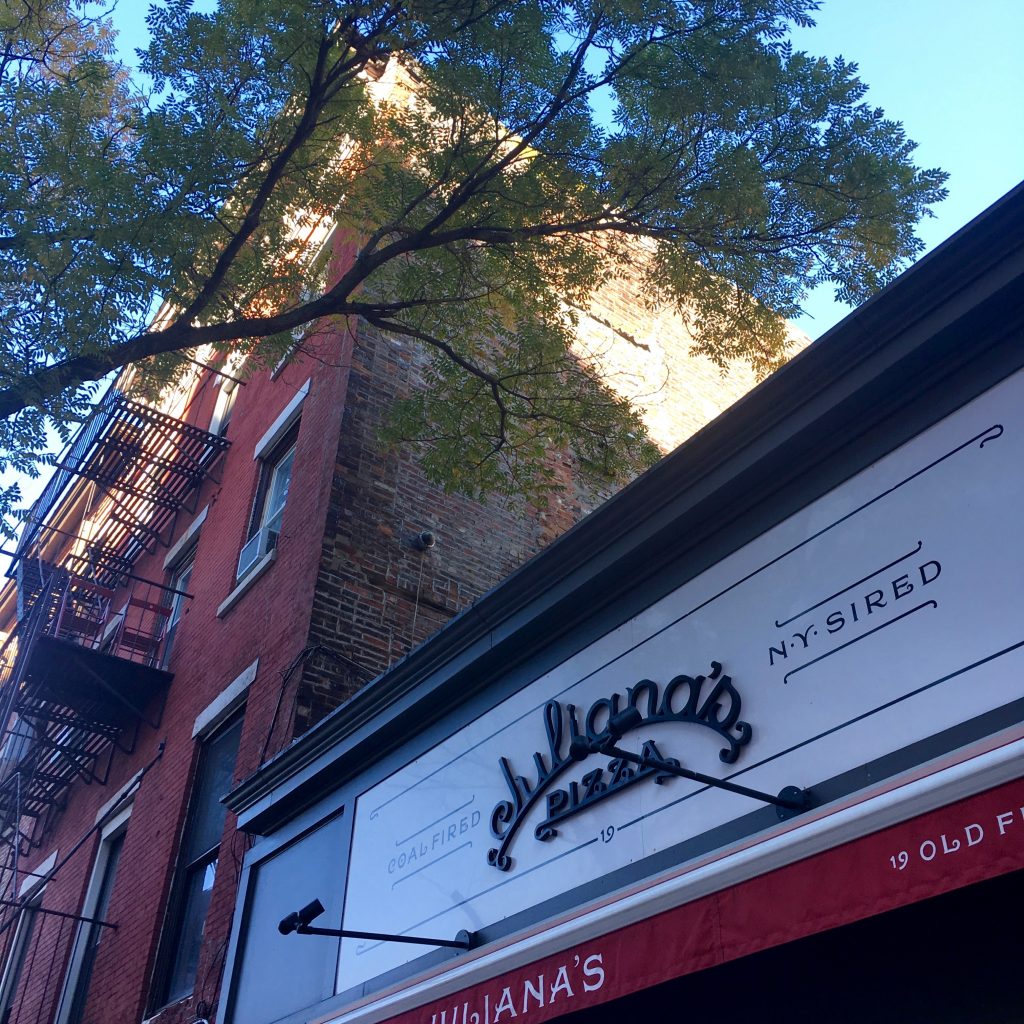 Overall, a pretty perfect way to end the day. A full belly, a finished quilt, and a successful photo shoot! Who could ask for more?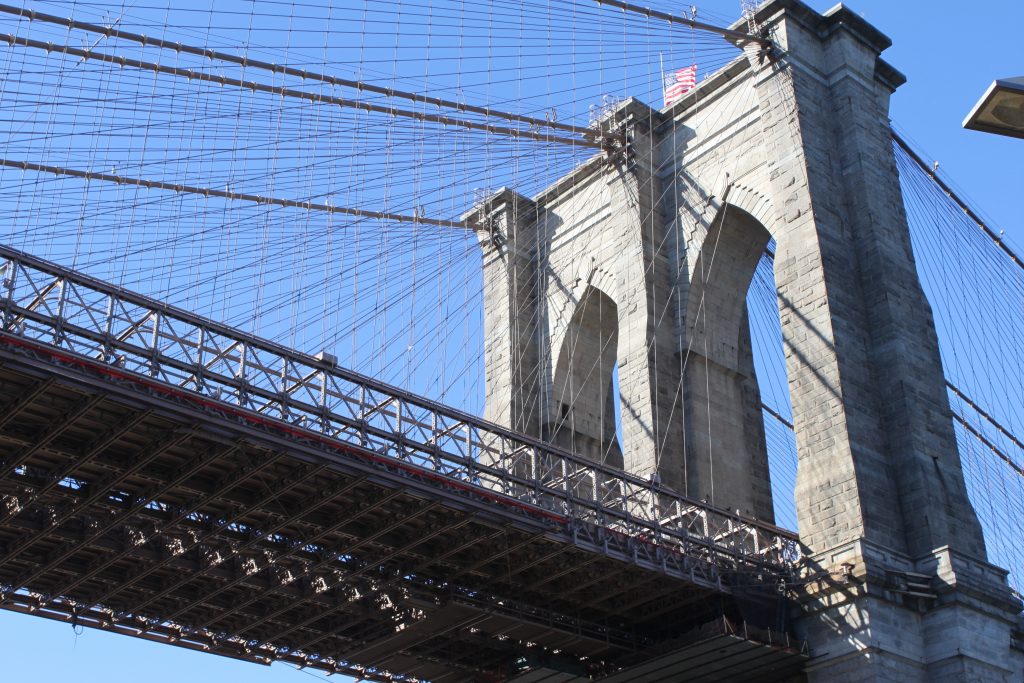 Hope you had a terrific weekend!