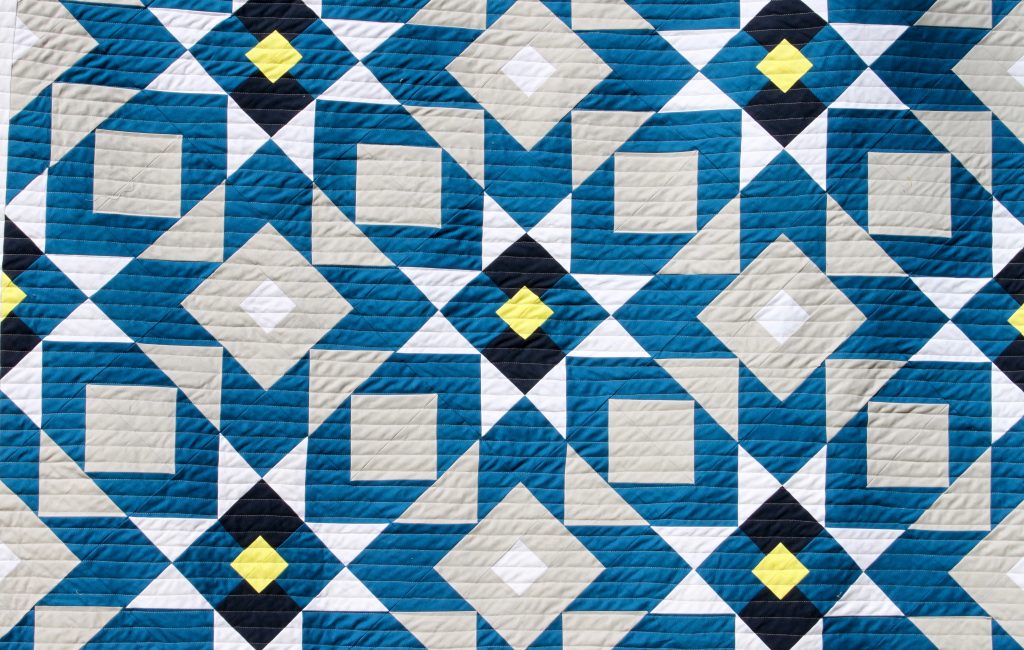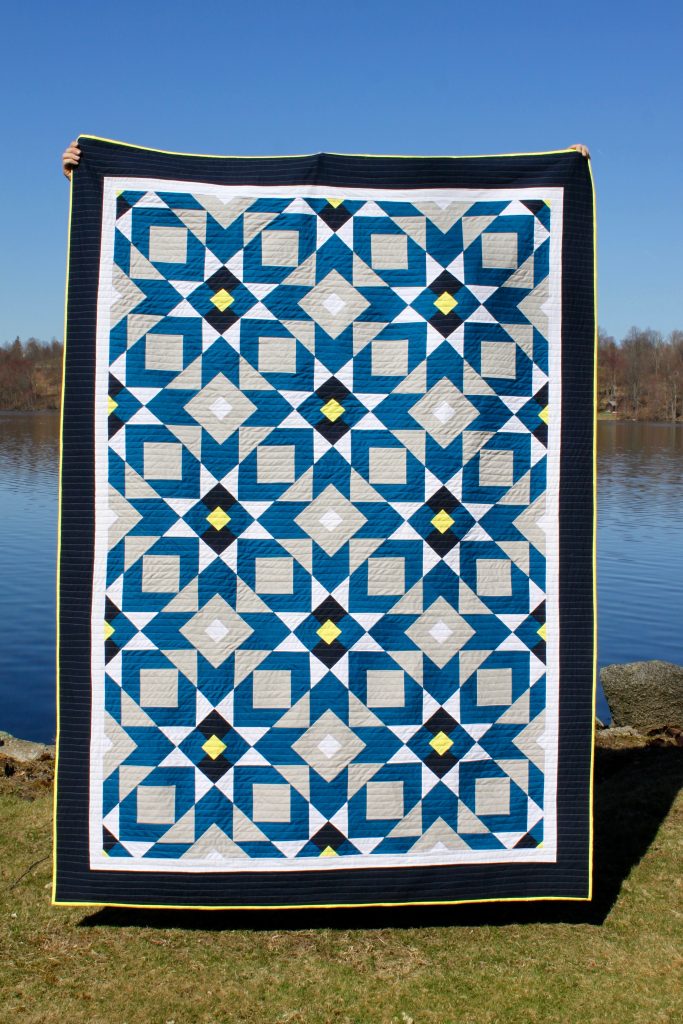 The Blogger's Quilt Festival is back! I love this festival, because it provides an opportunity to learn about new bloggers AND get inspired by tons of quilty eye-candy! Win-win!
This year, I am entering my quilt, Neon Nova, into the Modern Category.
Neon Nova is the quilt I created for my son's new room when we moved into our new house last year.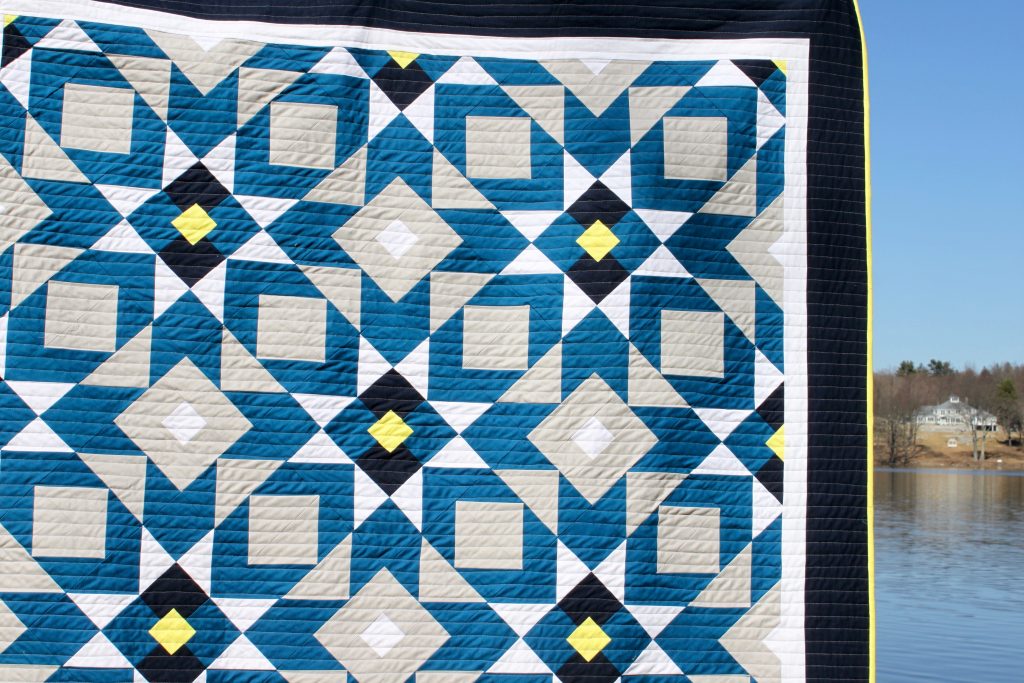 The design of the quilt is based on a quilt I had seen on the Urban Outfitters website a few years ago. There is really no record of it online except for this Pin. I played with the proportions and changed some of the colors, but overall, that photo was the inspiration that I worked from. The finished quilt measures approximately 63×90 (a generous size for a twin). The entire quilt is straight line quilted with 3/4″ apart lines.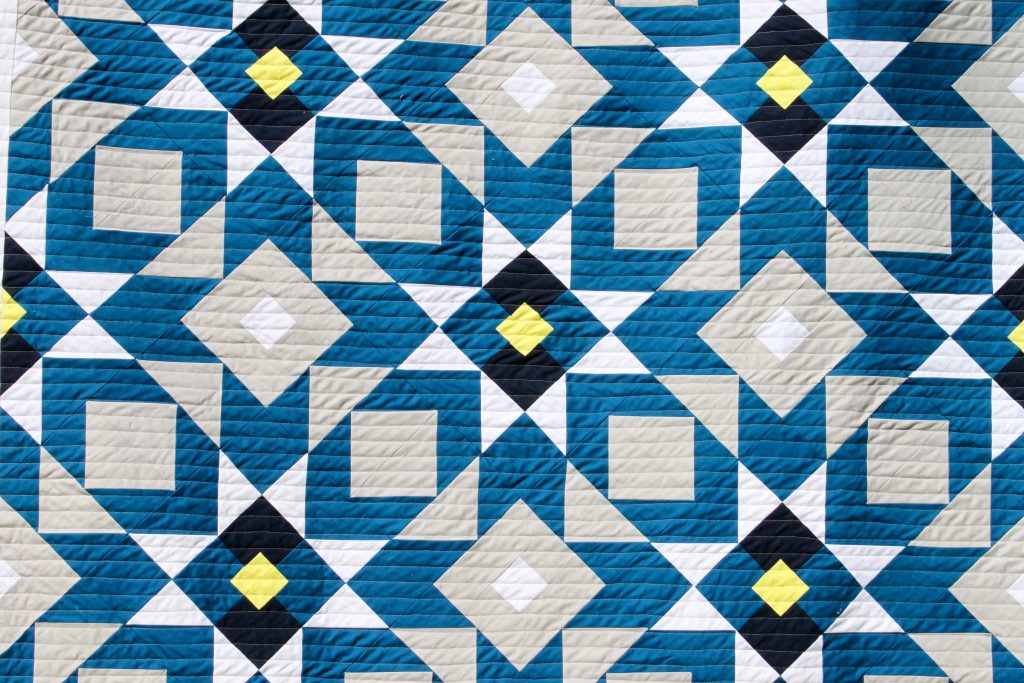 The quilt-front is is made using solid Kona cottons — celestial, ash, white, indigo, and (of course) highlight. The back is a mix of the fabrics used on the front with mostly Carkai in Navy by Carolyn Friedlander.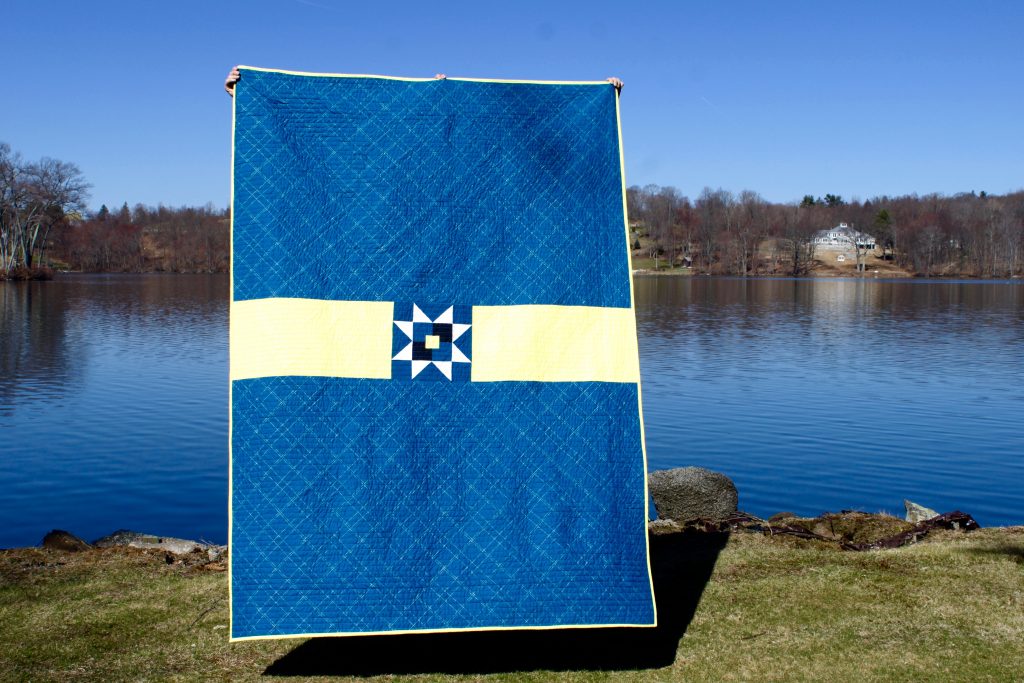 I just love the way that it turned out! My son adores the quilt, too, and he especially loves when it gets love from the online community! He thinks his quilt is famous!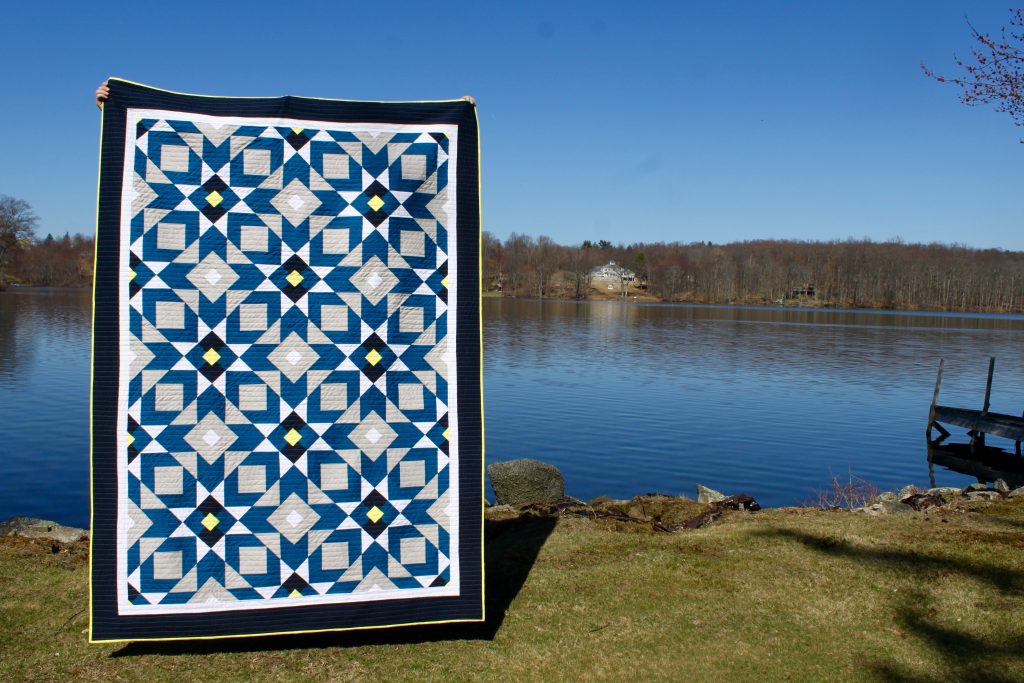 Thanks so much for stopping by! And for other recent projects, you can check out my Finished Quilts, Other Projects and Tutorials!
Enjoy the Festival!