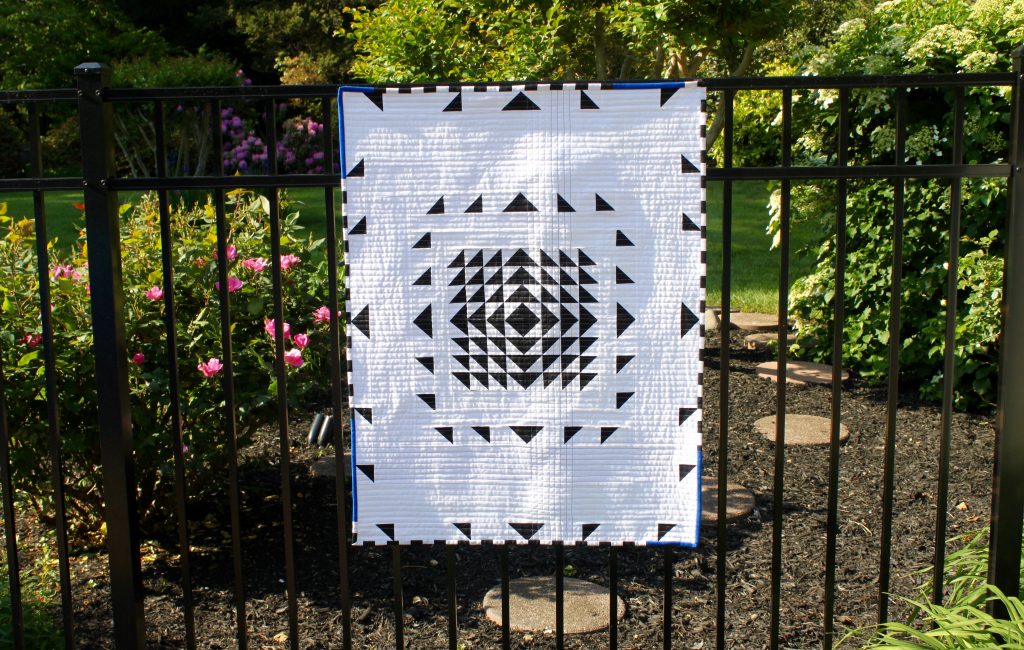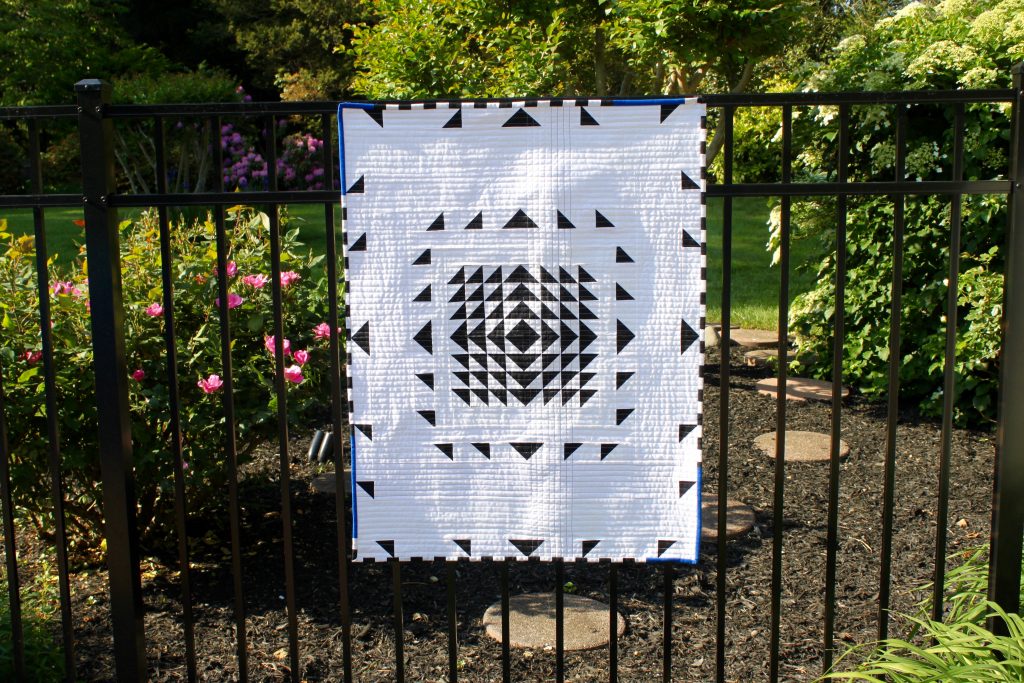 By the hair of my chinny chin chin, I submitted an entry to the Modern Quilt Guild's Riley Blake Fabric Challenge.  If you're not familiar, MQG provided a 3/4 yard cut of Riley Blake's Sashing Stash fabric and we had to make something quilted using that print mixed with Riley Blake solids. I chose to work with the HST sashing print as well as the checkerboard pattern, which I incorporated into my binding.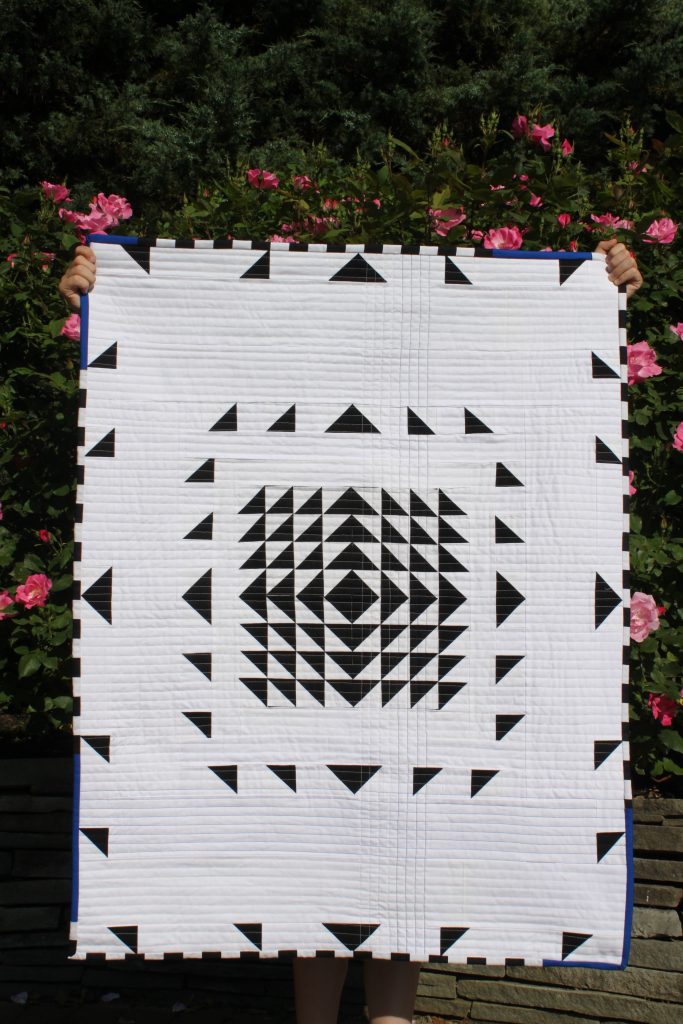 Happy Panic is the ultimate quilt resulting from one "happy accident" after another. My initial design for the quilt would have taken me far past the deadline, so, while I may still make that quilt some day, I had to change my thinking if I was going to get this one done in time.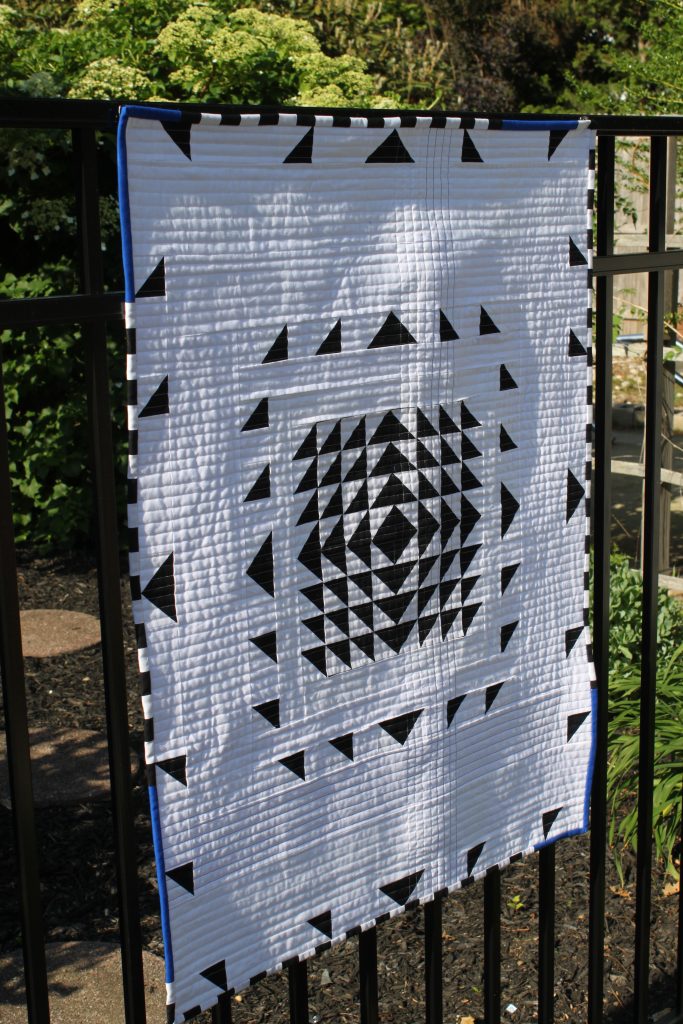 As I worked, I realized I was dangerously close to running out of white fabric. I officially ran out of white thread (yup, it's actually quilted with cream–and it totally works!!). At one point, I was afraid that the spool of cream would run out, too,  so I added some quilting in blue, to save the cream if I needed it at a later point!  I decided to use the checkered print from the Sashing Stash collection as my binding — but guess what? There was not enough of that either! So again, I added some blue to pick up the blue in the quilting and get the job done.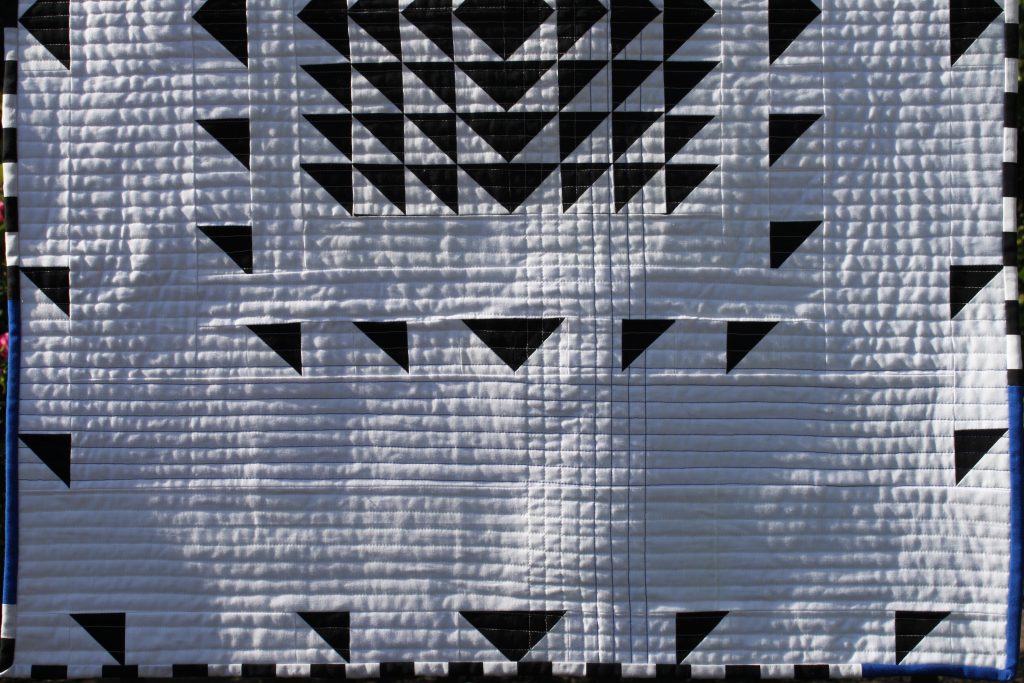 In the end, I am happy with the result! But the process was not without anxiety. Hence the name, Happy Panic!
I must admit I was hesitant to participate, but I really feel like working within the parameters of the challenge forced me to come up with solutions I would otherwise not have settled for. And in the end, I think it made the quilt more interesting!
So now, tell me: did you submit something for the challenge? I'd love to hear about your process and how you thought about using the prints in the collection if you did!