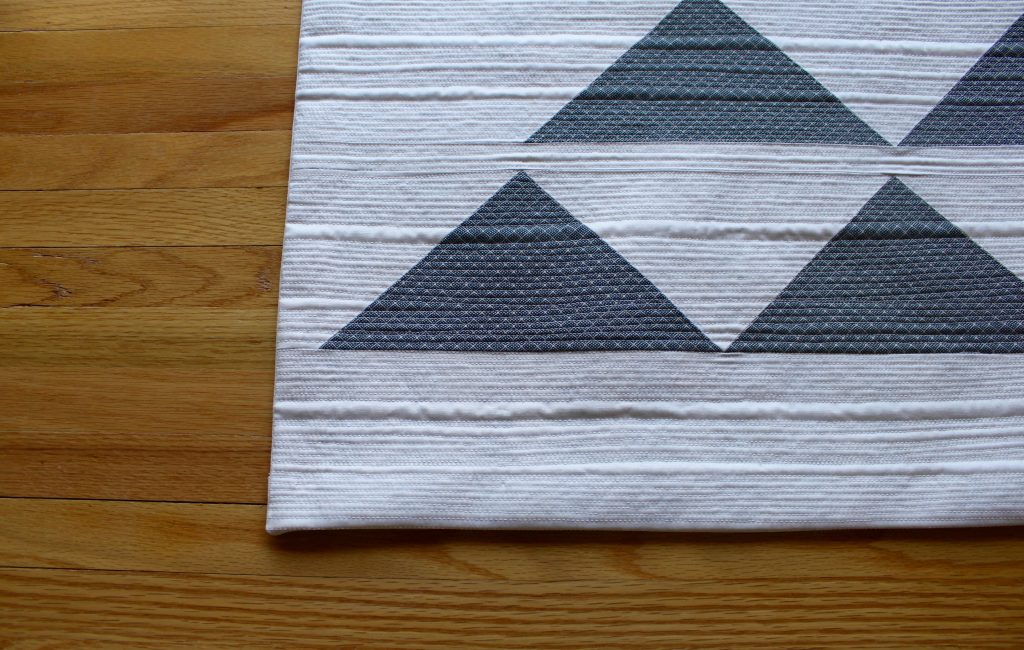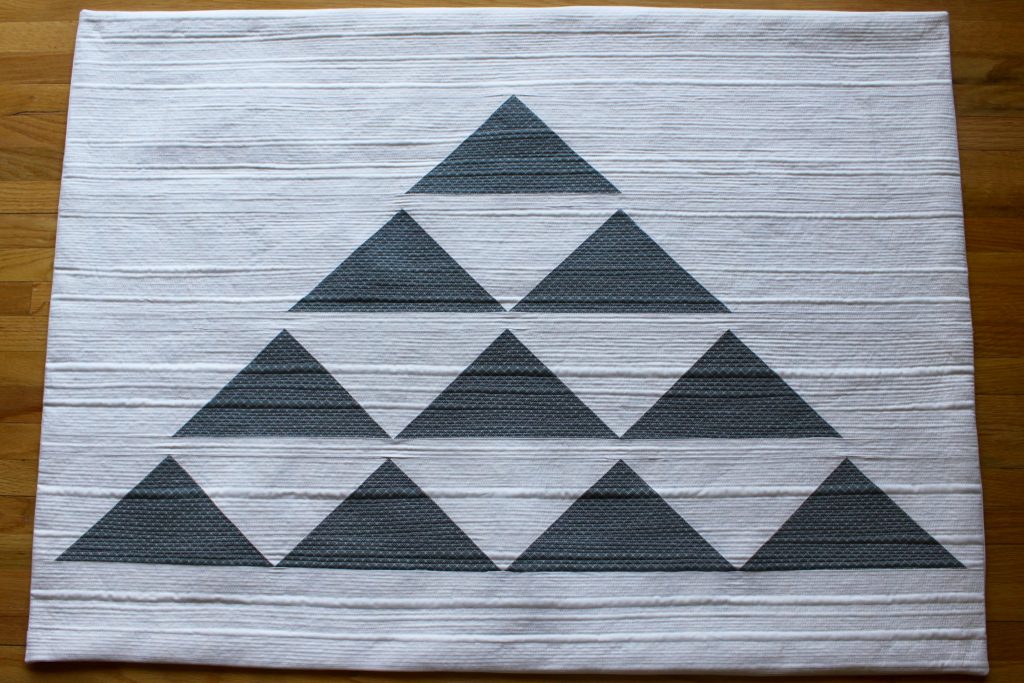 It's Friday, and I'm excited to have a finish to share with you! This is Formation. A wall hanging that I made for over my fireplace. It measures approximately 30˝ x 40˝, and is densely matchstick quilted by machine with (OOPS) hand quilting thread!
Apparently this is not good for my machine, and I should not have done this.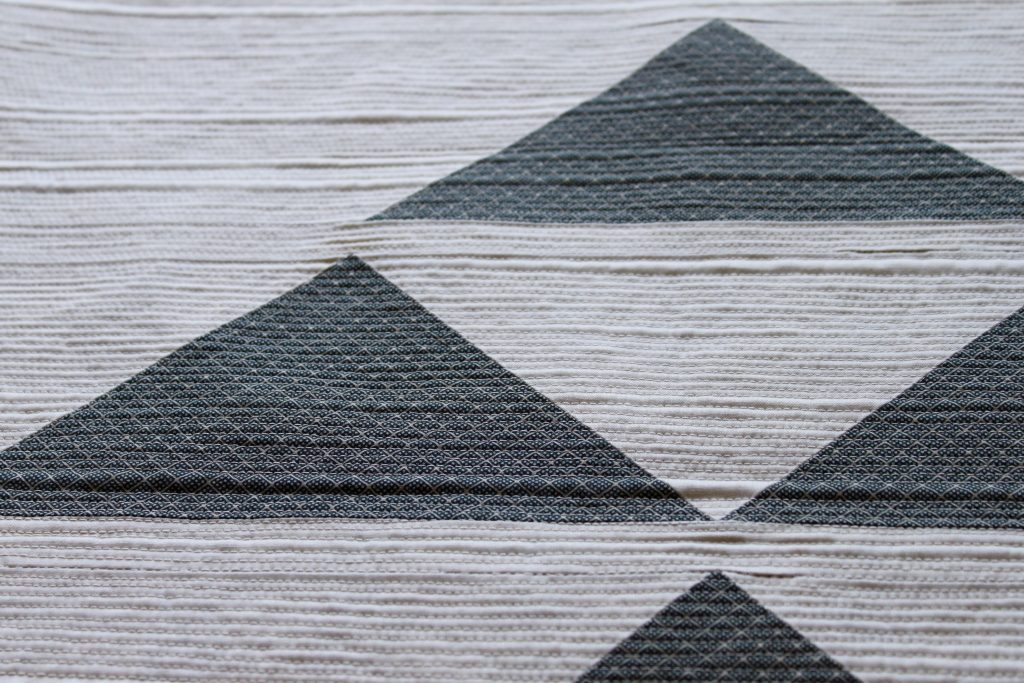 But it looks sooooooooooo good!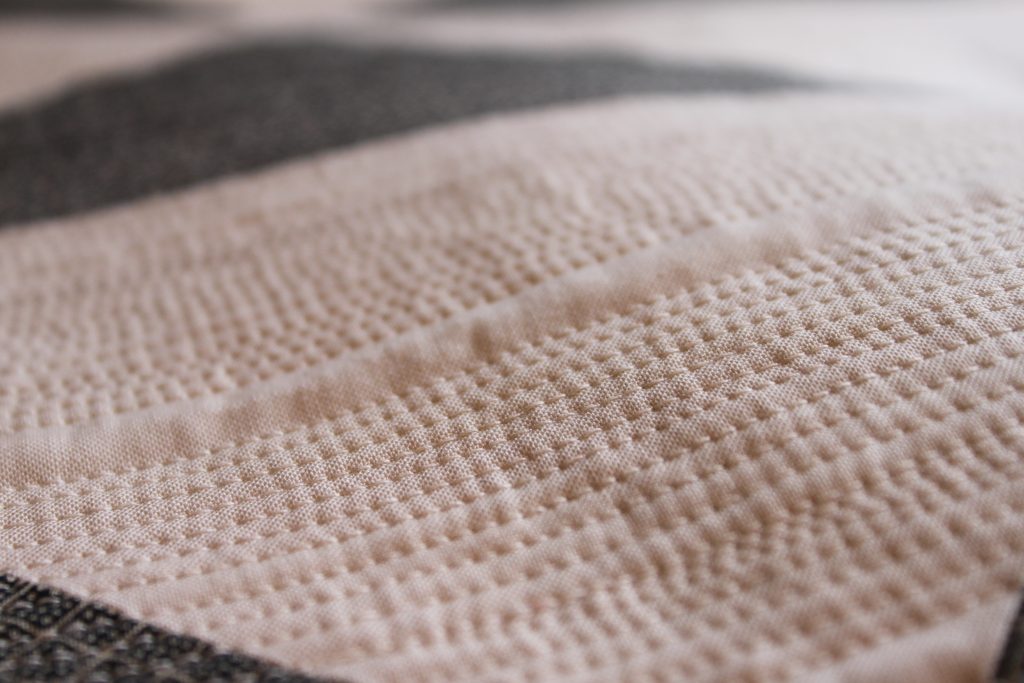 I finished this quilt with an "art quilt"-style binding, rather than a traditional binding (see the clean edge?), because I wanted to emphasize the minimalist nature of the design. In order to make the binding, I followed Victoria Gartenbach's tutorial. The tutorial was excellent, but I ran into some trouble due to how dense the quilting was on Formation. It made it harder to turn the edges and press them to the back with a clean edge. In the future, if I am planning to make an art quilt-type binding again, I will remember to end quilting a quarter inch from the edge of the quilt. That would make it much easier to press the edges to the back, as there would not be so much body to the quilt — especially in the case of matchstick quilting.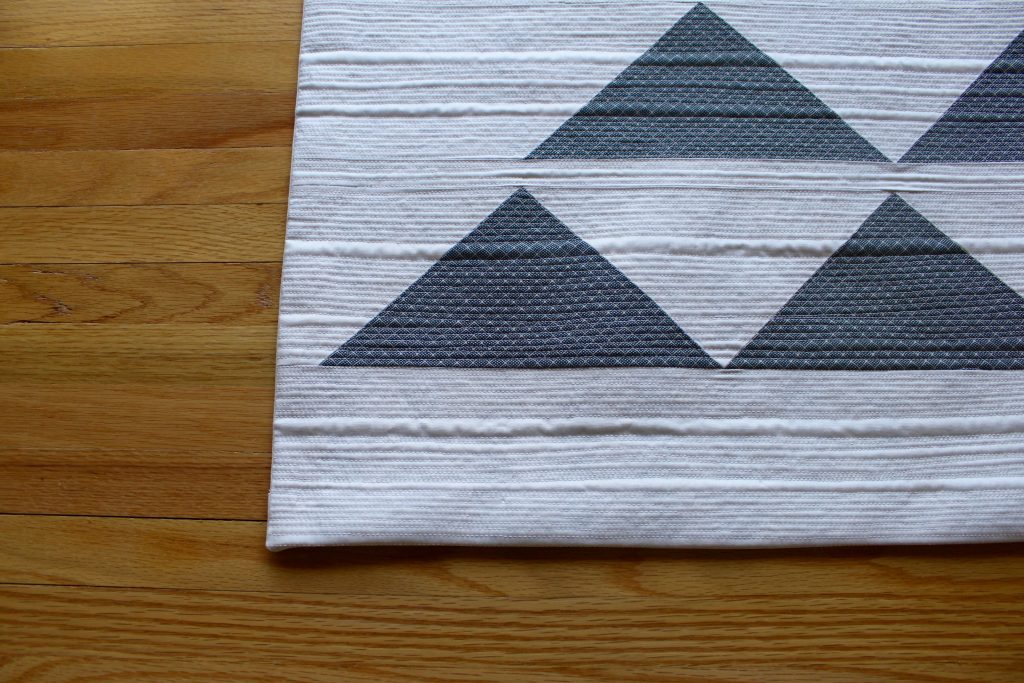 This is what the back looks like, just so you can see how the binding looks. Victoria's tutorial does not use mitered corners, which I assume some art quilt bindings may, but given that you don't see the back when it's hanging on a wall, I'm not too concerned!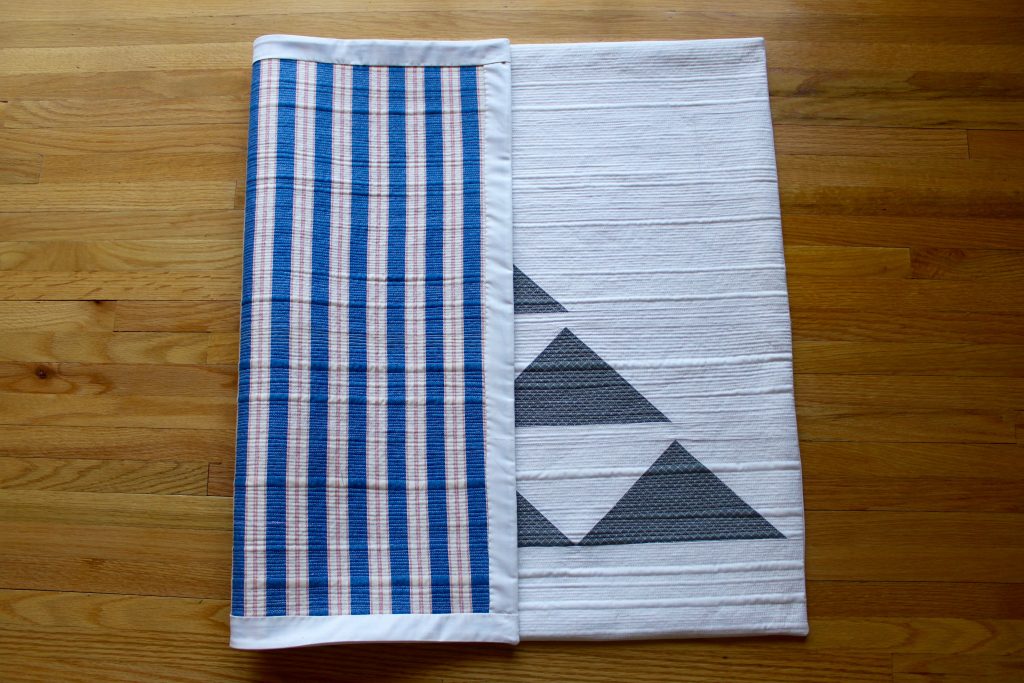 This was the first time I've ever matchstick quilted, and the first time I've ever made an "art quilt", so I'm really excited with the results. I think there is more of both in my future.
And before I sign off, I just wanted to say a huge thank you to everyone who left comments — both here and on Instagram — about my Lincoln quilt. Your support and encouragement means the world to me and put things back into perspective! The beauty of working in textiles is that if we do make mistakes, we can just use our seam rippers! You're all so right! I just want to thank you from the bottom of my heart for all of the kind words. You guys rock!
And now, here's to a great weekend ahead! Linking up with TGIFF and Finish It Up Friday!