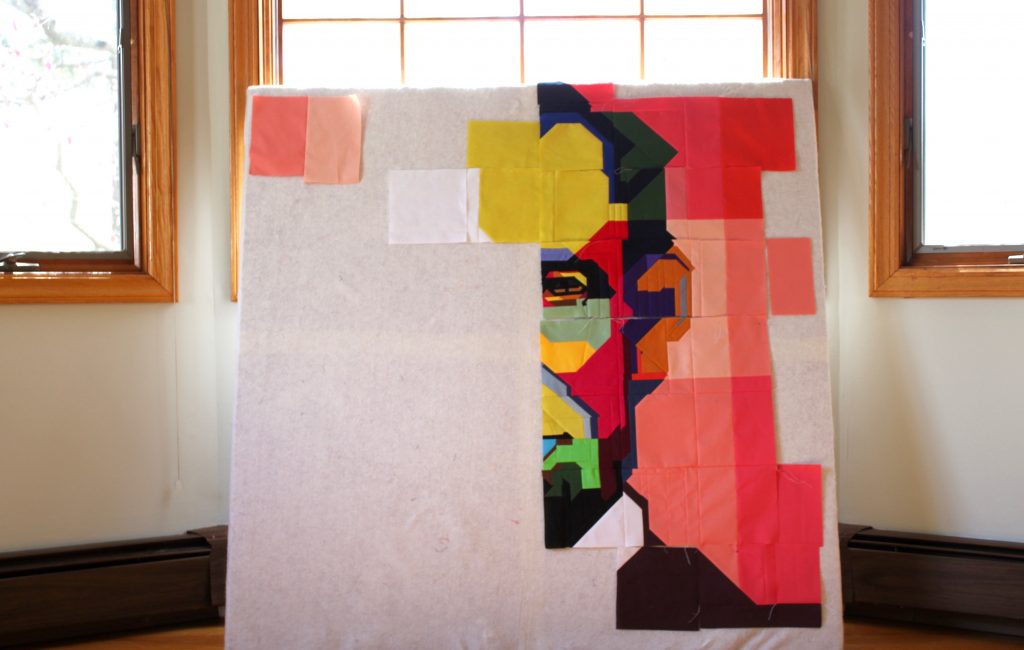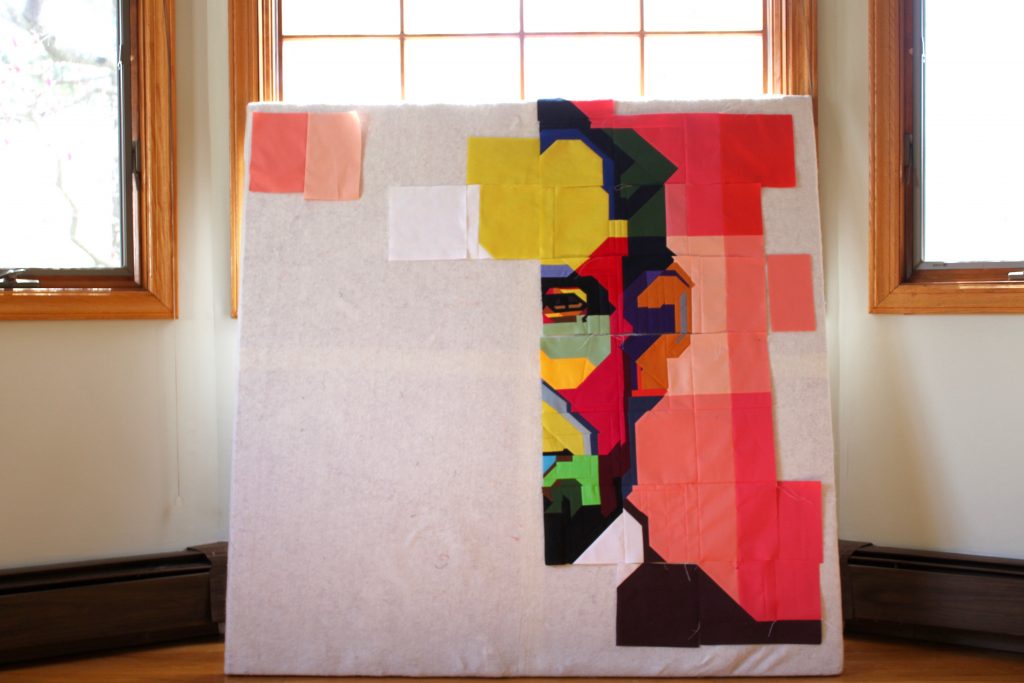 I've been working on a project that means a lot to me — for almost a year now. I have rarely shared it on social media. And I have yet to share it in this space as an assembled quilt top, until today. Sometimes, when things mean too much, they end up walking side by side with fear. And occasionally, that fear takes over — bringing the project to a screeching halt.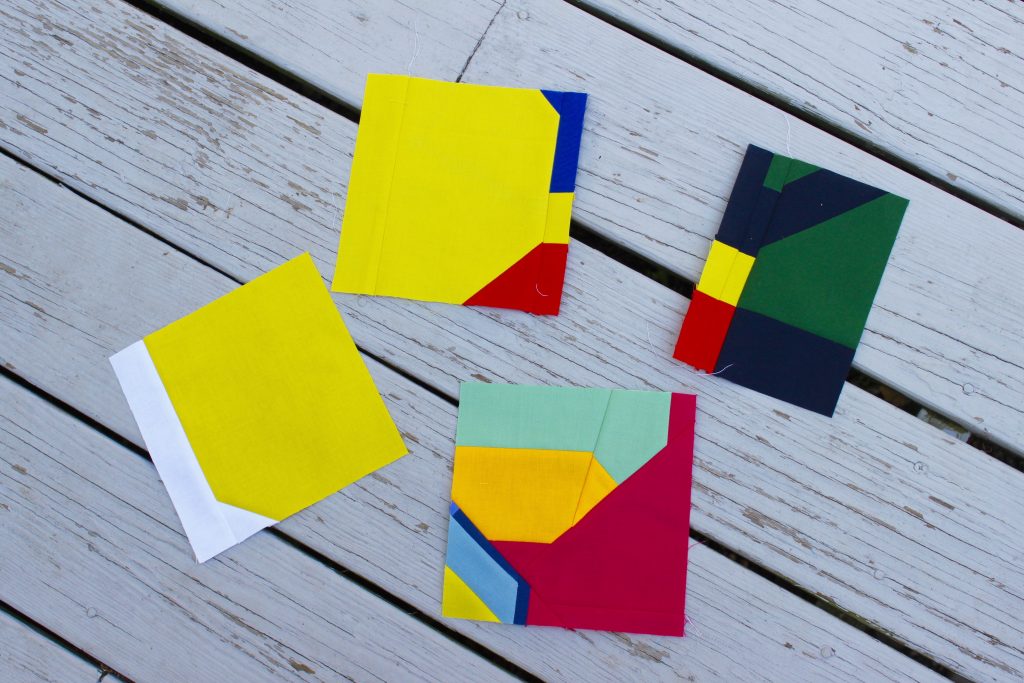 Such has been the case with Lincoln. I am so excited about how it's coming along. I am thrilled that I am able to use my vision for Improv With Intent to create a recognizable image that is neither paper pieced nor appliquéd. But because I took the time to step back and admit that am happy with the progress, I am terrified of going one step further. Fear, negative and destructive fear, has taken a hold of my rotary cutter and left me in a state of paralysis. It's been months since I've made any new blocks for this quilt.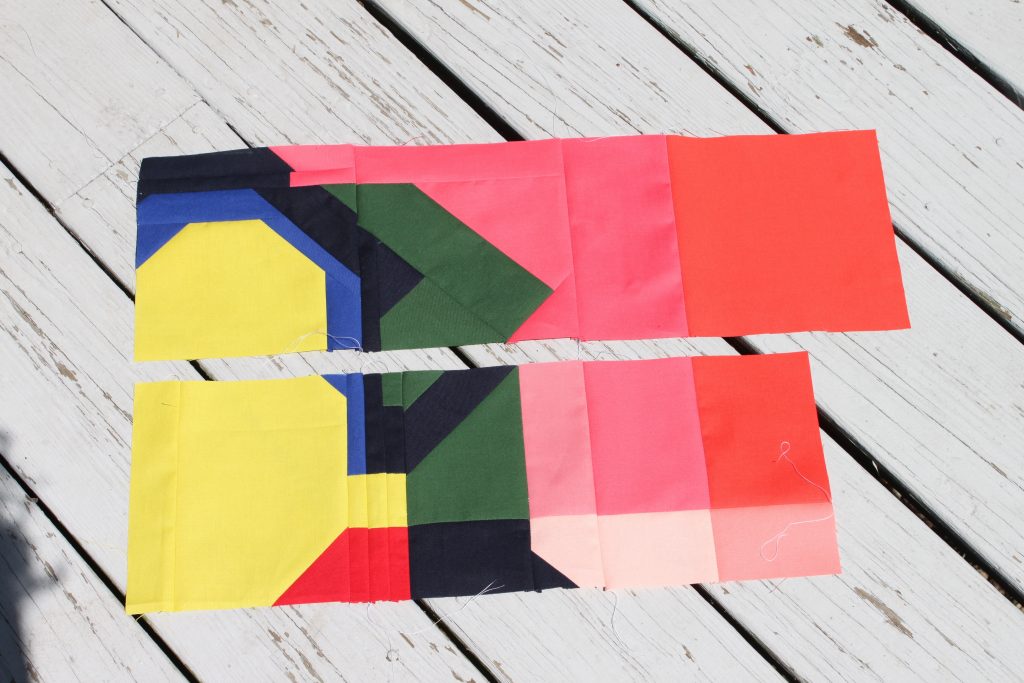 I started this blog as an online diary — a way to keep track of my projects and what my thoughts were at the time of making those projects. I never knew if anyone would read it except for myself. But some of you did. And some of you stayed. And I thank you for that. Now, I am sharing this with you for a sense of accountability. And, because I am hoping that by making my fears known to the Universe, I can turn them into something positive: motivation.
Thanks for sticking with me through this pep talk. I know I just have to get the scrap bin out. Get moving. And make a mess. I'm hoping that now that you know what I need to do, I can get started. My inner critic is a loud talker. Sharing with you here will hopefully help me to push through the negative thoughts and get to work!
Linking Lets Bee Sewcial.