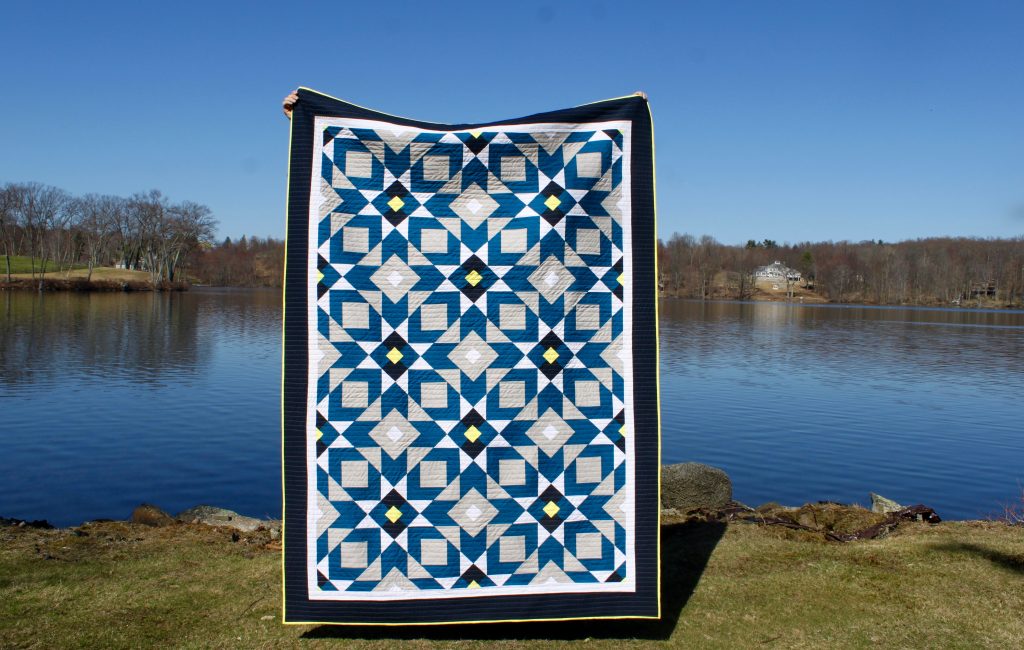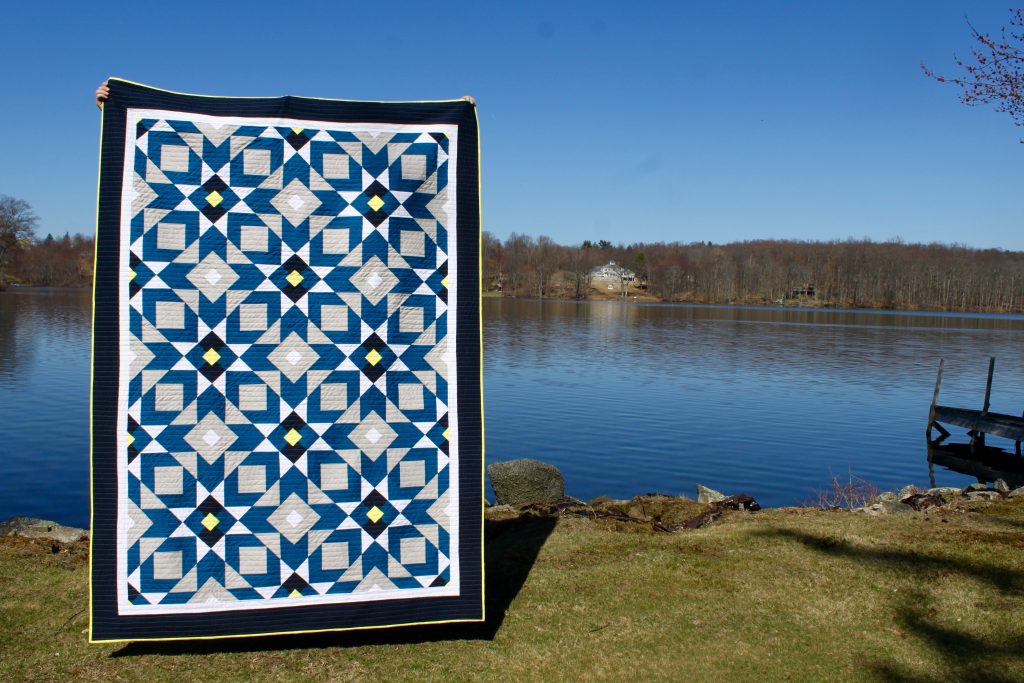 This is the quilt I made (with so much love) for my son's room in our new house. Meet Neon Nova.
A little backstory: my son (who is 7) is obsessed with neon yellow. When we moved into our new home in November, he wanted his room to be neon yellow. While I knew that was never going to be an option, I also wanted to give him some neon yellow, so that he would feel excited to move into his big boy room (which was a huge departure from the old house, where he shared a room with his two younger brothers).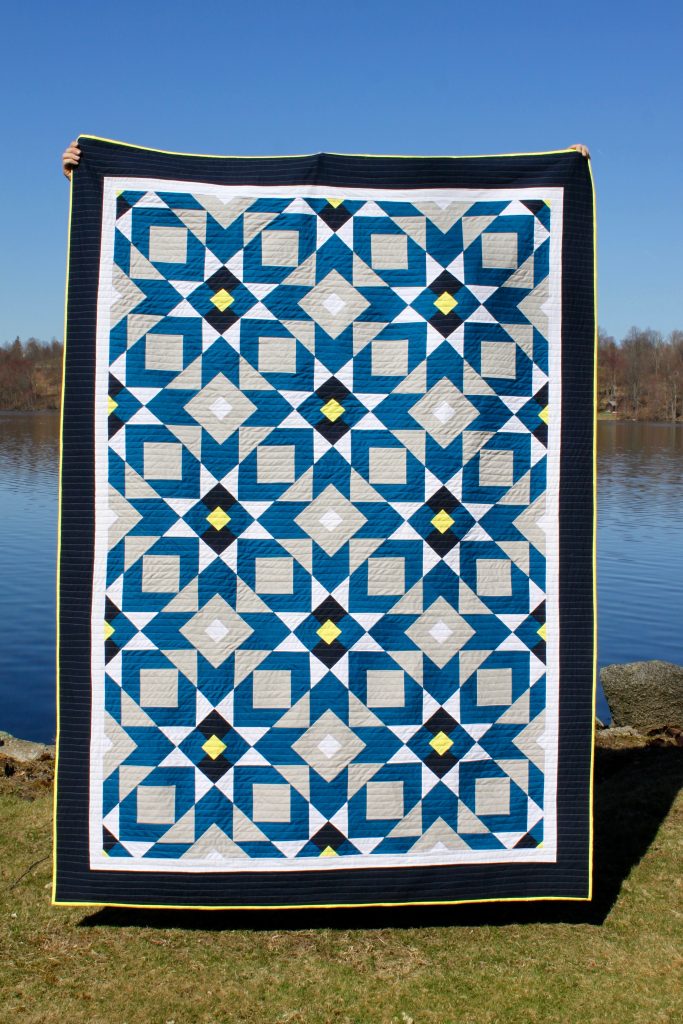 We painted a bookcase and the molding around his windows neon yellow. But the walls were painted a neutral beige. My husband was as unhappy with the yellow as my son was with the beige, so I knew it was the perfect compromise.
As we continued to fill his room with furniture and things that he loved, I decided to make a quilt that would tie everything together. There was a quilt (maybe a comforter) at Urban Outfitters a while back that I had liked, and I decided to try to recreate that pattern while incorporating the newly announced Kona color of the year — Highlight.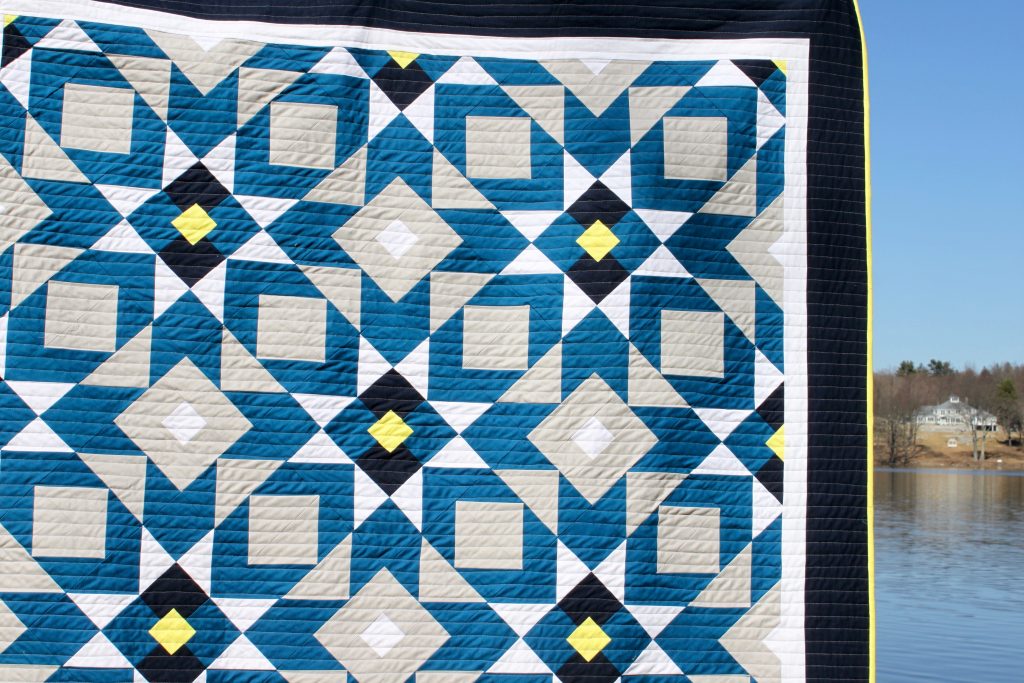 The finished quilt measures approximately 63×90 (a generous size for a twin). The entire quilt is straight line quilted with 3/4″ apart lines. The quilt-front is is made using solid Kona cottons — celestial, ash, white, indigo, and (of course) highlight. The back is a mix of the fabrics used on the front with mostly Carkai in Navy by Carolyn Friedlander.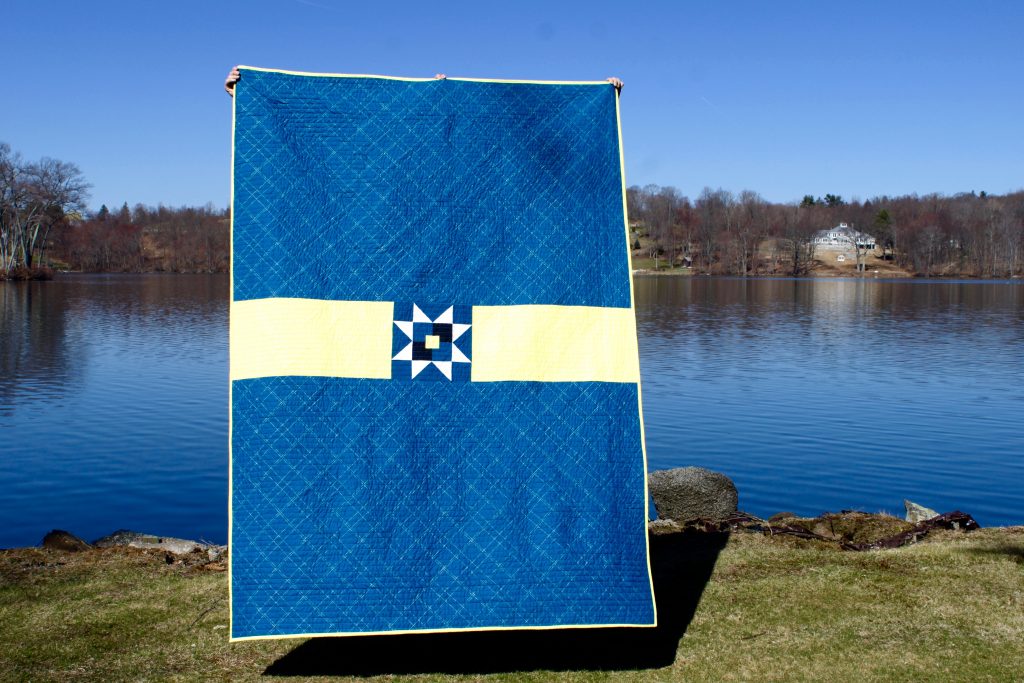 I love it.  Imperfections and all.
That's pretty much all I have to say. Oh, and it took about 6 weeks longer to finish than I had originally anticipated. So, um, poor planning on my part! Especially when you are setting expectations for a 7 year old! But other than that. I love it. He loves it. And that is exactly how I hoped this story would end.