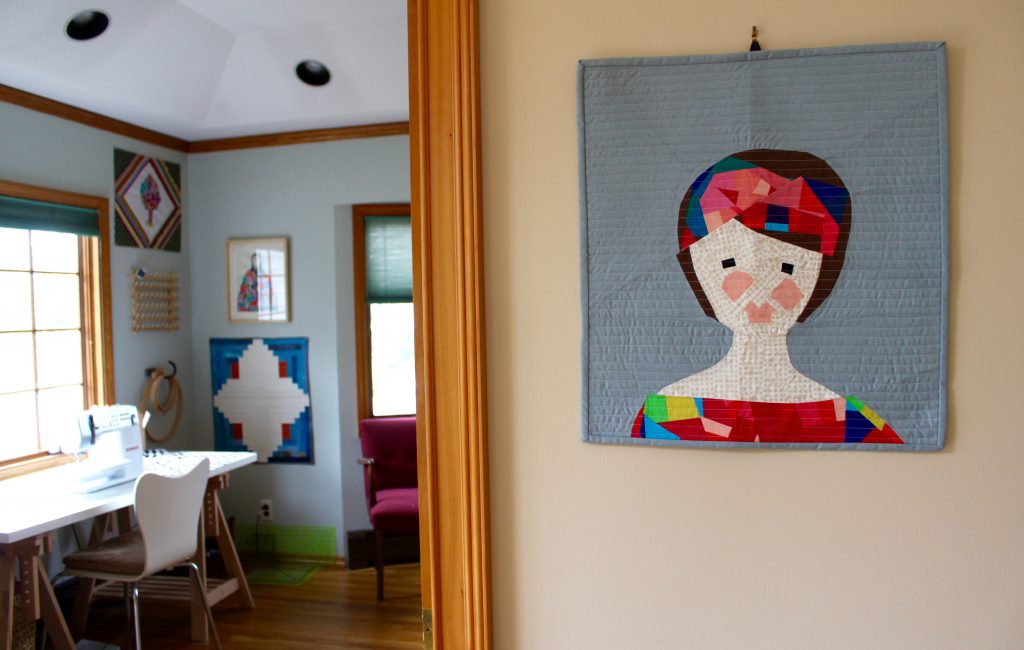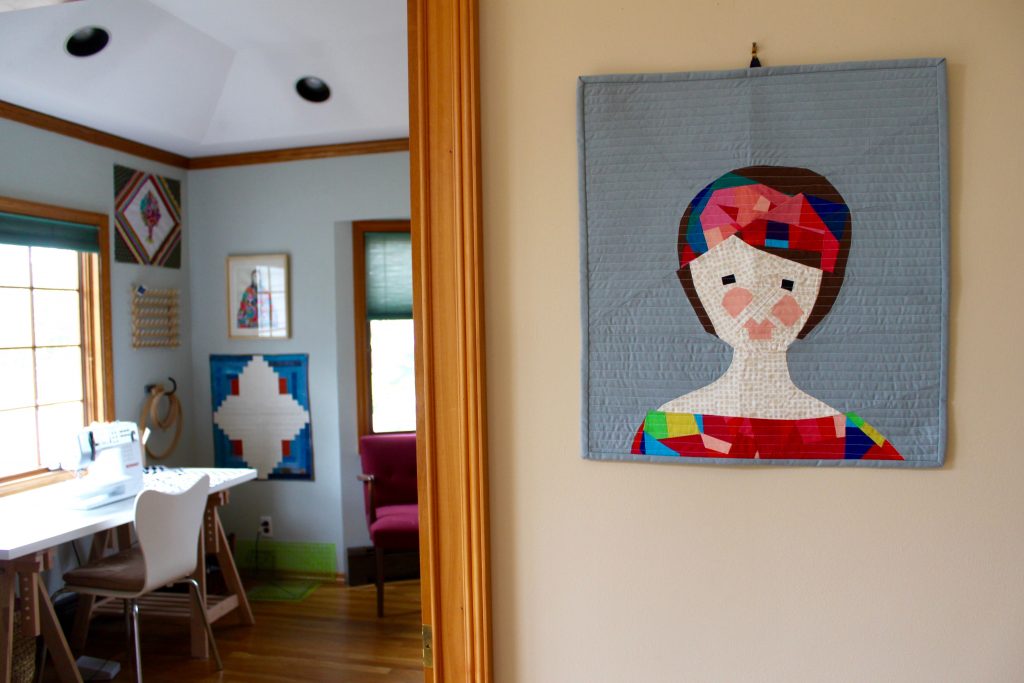 If you are not familiar with her, Meredith Gaston is the author and illustrator of the book 101 Moments of Joy and Inspiration. In addition, she is an extremely talented and accomplished artist. Her art is light and whimsical. I encourage you to check it out — it will just make you smile.
I made this girl on a lark after looking at some of the illustrations in Meredith's book. I thought, "wouldn't it be fun to turn an illustration into a quilt." And just like that, I started cutting.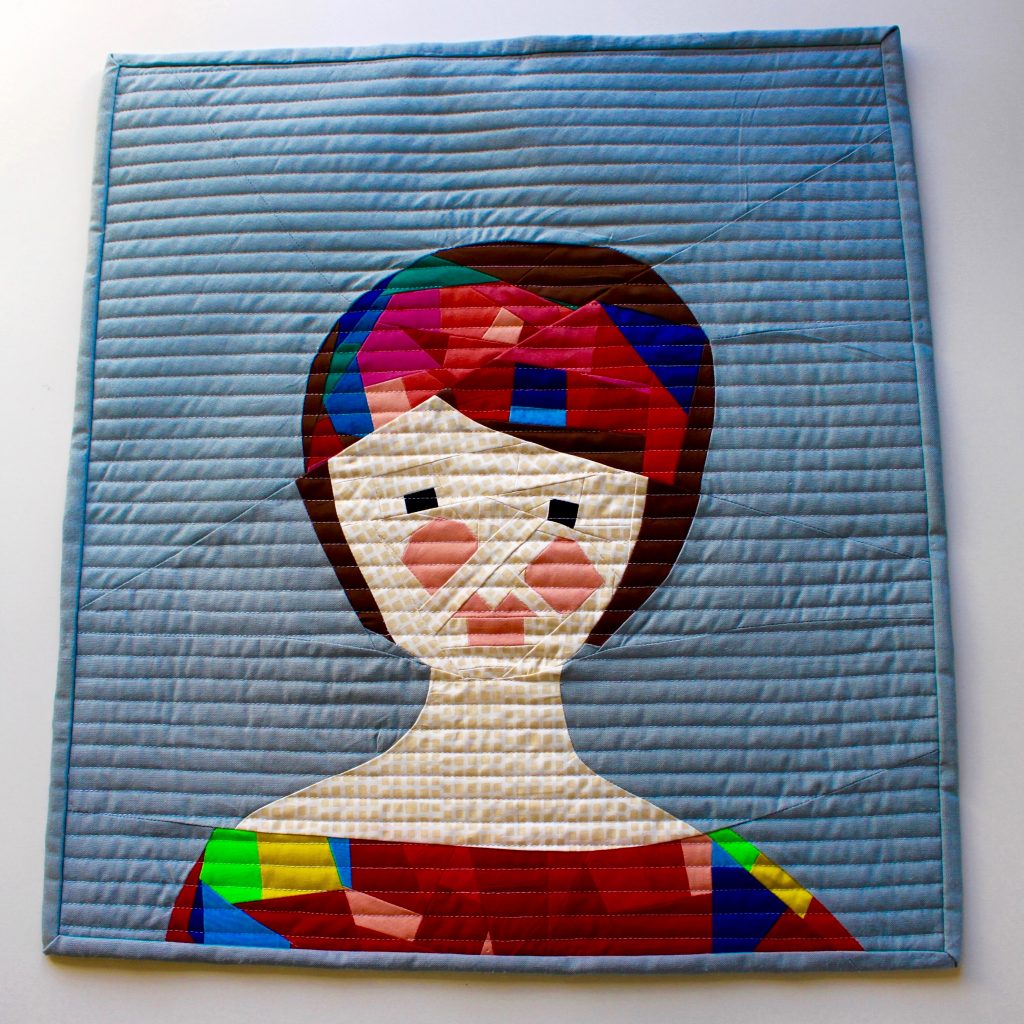 She is entirely improv pieced. Overall, I am pretty happy with the results. One of the only regrets I have is that the girl appears unhappy — even though I went into it with every intention of making a lighthearted and joyful composition! But with each misstep is a lesson learned, so, I'm still considering her a win!
While there are some areas that I imagined looking a little differently, there is also a "letting go" of sorts that I have to allow for when making this kind of quilt. Even when improv is done with a plan, or intention, one can merely guess at the final outcome.
You might remember from previous posts that I am currently exploring the idea of making a *completely* washable "art quilt". It is the driving force behind the Lincoln project, and it continues to be an idea that I am trying to wrap my head around in a way that works for me.  This mini quilt was a way to try out the process in a more fun way, without getting too far sidetracked from the other WIPs I have going.  From start to finish, this girl came together in just a few days, and she's now hanging proudly on the wall in my sewing room. Hooray for inspiration that strikes quickly and leads to a quick finish!
So, let me ask. Have you ever tried to improv piece with the intention of creating a specific image? If so, I'd love to hear all about it! 'Cuz I'm kind of obsessed!
Linking up with Needle and Thread Thursday and Finish It Up Friday, because, well, it's been a while!