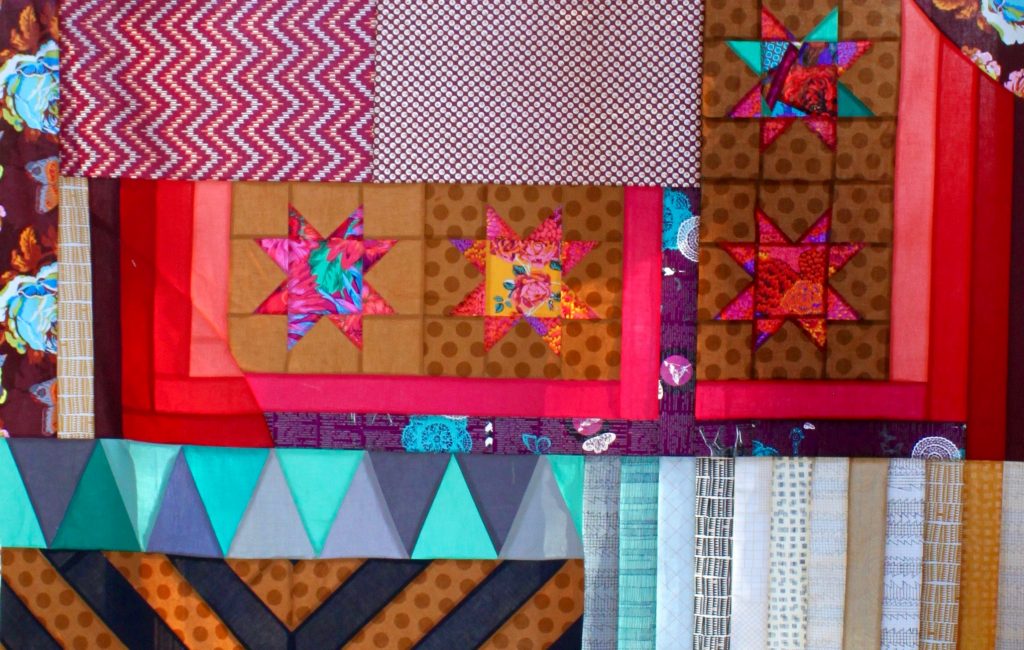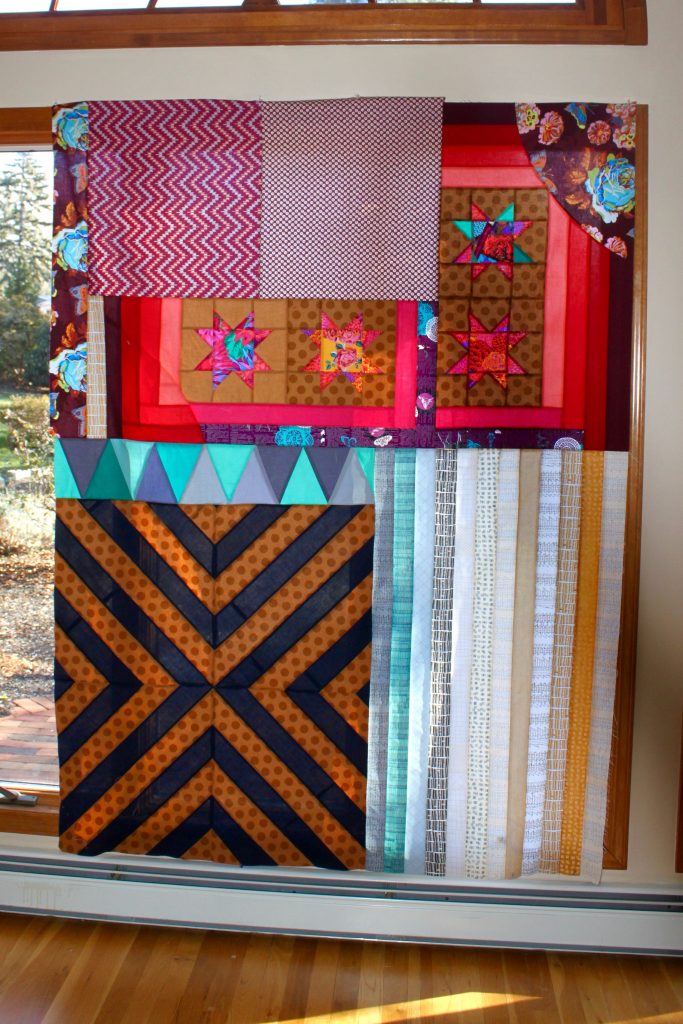 I've had a pile of WIPs in a basket in my sewing room for as long as I can remember. Not that this is a surprise, as most quilters do.
Every so often I would take these WIPs out. Mull over them. Possibly add something to them. And then quietly give up on them and stick them back in the basket.
The thing about these WIPs, unassuming as they are, is that they take up space. Both physical and mental clutter. And there is a certain amount of guilt associated with each one. The money spent on materials. The time spent on getting started. And the feeling that no work should be left incomplete.
And yet, there is a reason they remain endlessly "in-progress." Perhaps the process became less interesting as the work progressed. Or the task of completing them required time or skill that we either don't possess or we no longer want to dedicate to the project. And so they sit. Taking their toll, ever so silently, on our psyche.
The WIPs in this quilt were a little bit of all of the above. The improv pieced stars began in Victoria Findlay Wolfe's 15 Minutes of Play class. I was too intimidated to finish the quilt we started that day, back in July 2013. So there they sat. I picked out the polka dot fabric with Victoria, specifically for that quilt, and I felt obligated to finish it just as we had planned.
The triangles were from an entire quilt I had cut using the E-Z triangle ruler, long before it became a sponsor for QuiltCon West. Except, I hadn't read the directions. So I cut them ALL WRONG. An Entire Quilt Worth. I tried to sew them together despite my mistake. And none of the points were matching up. Tips of triangles were getting cut off. Not so E-Z as planned.  Sooooo I abandoned it; disappointed in myself and the wasted fabric.
The navy and polka dot stripe quilt was made because I was inspired by Maura Ambrose. I finally decided to use that fabric I had picked out with Victoria, and I thought for a noble cause. It was simple, it was pieced precisely, but it wasn't really me. Because I was trying to be someone else — someone who makes perfectly simple quilts using perfectly simple hand-dyed organic fabrics. Of course it fell flat, as is bound to happen when being someone you're not.
And finally, all of that glorious Doe fabric. Just waiting to become an Oodalolly quilt from Rachel Hauser's Curves class. But I fell behind in the class, and with Oodalolly being the last project, well. . . it just never happened. I quit before I got past the second block, and moved on to other things.
You can see how bringing all of these perceived "failures" into one quilt that is utterly "me" has been cathartic. Not only am I clearing out the clutter from my sewing room, but I'm clearing out the guilt and the shame associated with each of these unfinished projects. It's like a fresh start to move forward with new ideas that are entirely my own.
Will the WIP pile add up again some day? Probably. But for now, I'm starting 2016 with a clean slate, and it feels like the possibilities are endless!
Again, a very Happy New Year to you! My wish for us all: that the creative ideas from the universe find us and guide us to bring them to light in the new year ahead! Hooray 2016!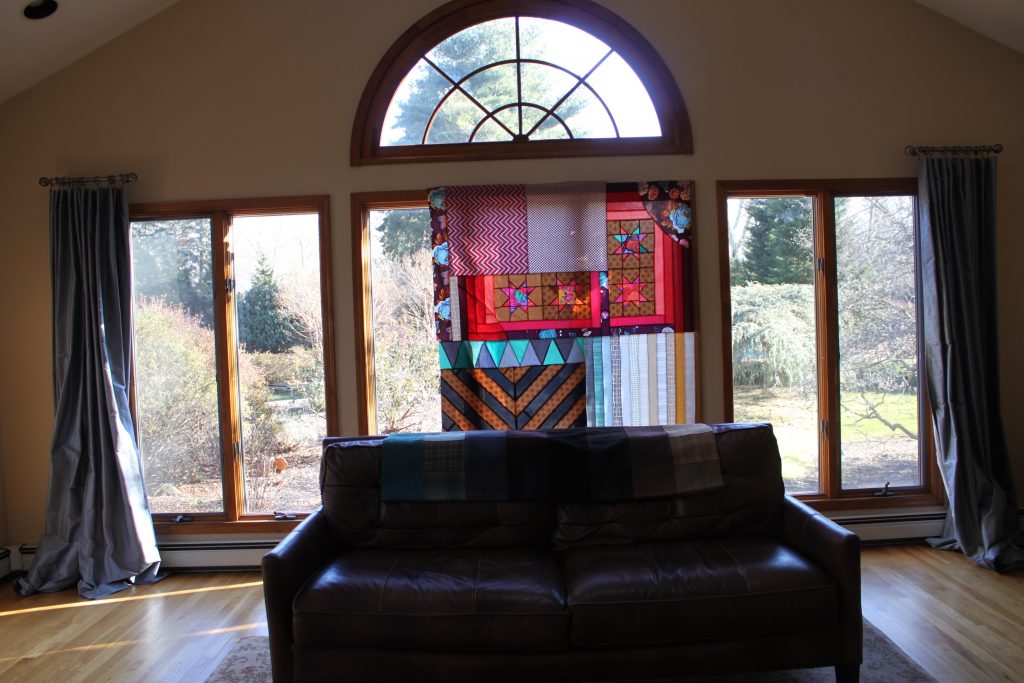 Linking up with Sew Cute Tuesday.