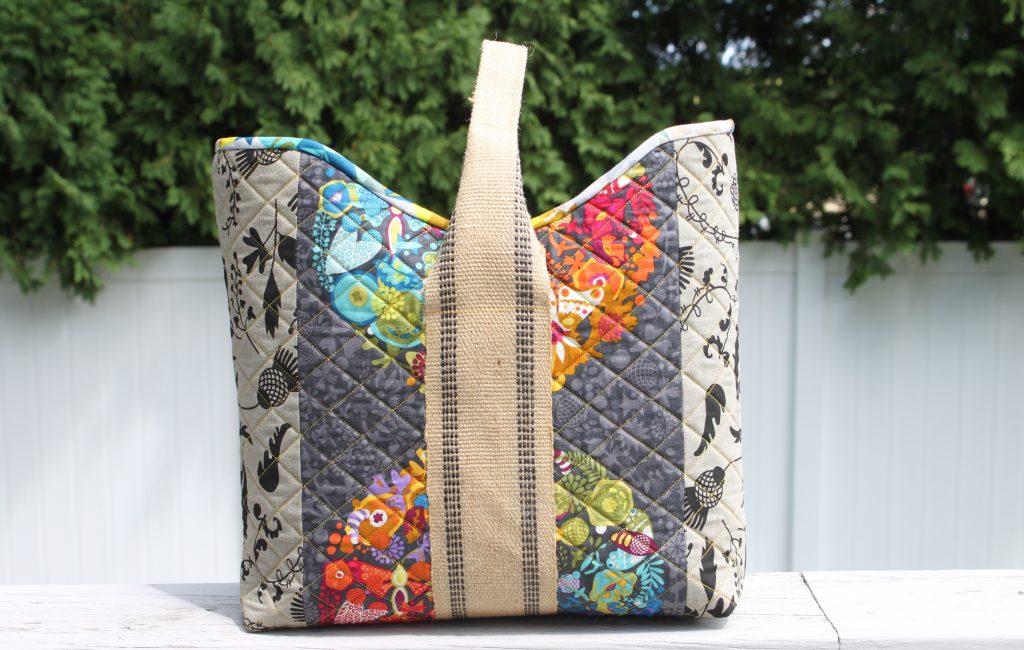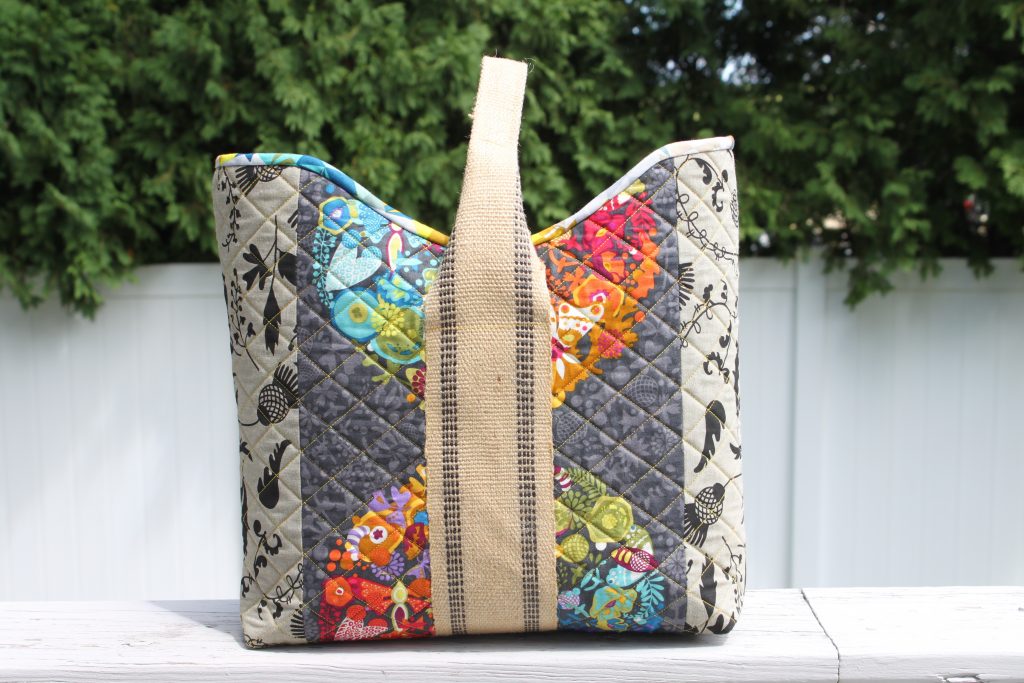 I couldn't resist making another Market Street Handbag by Kenzie Mac & Co. , this one for my mom. Originally I had intended to use some toiles, stripes and florals for her version, but I changed my mind when I came across Alison Glass's Ex Libris at my LQS.
Having made one of these bags before, I was able to concentrate on the finer details this time. I pieced together a panel of Art Theory between two strips of Botany Chambray. I quilted the entire bag in a diamond pattern using a thick gold variegated thread. And I was able to focus on the construction issues, too. As you can see above, my flat bottom bag is balancing on my deck's handrail. . . something I have to admit. . .  you couldn't do with the last bag I made!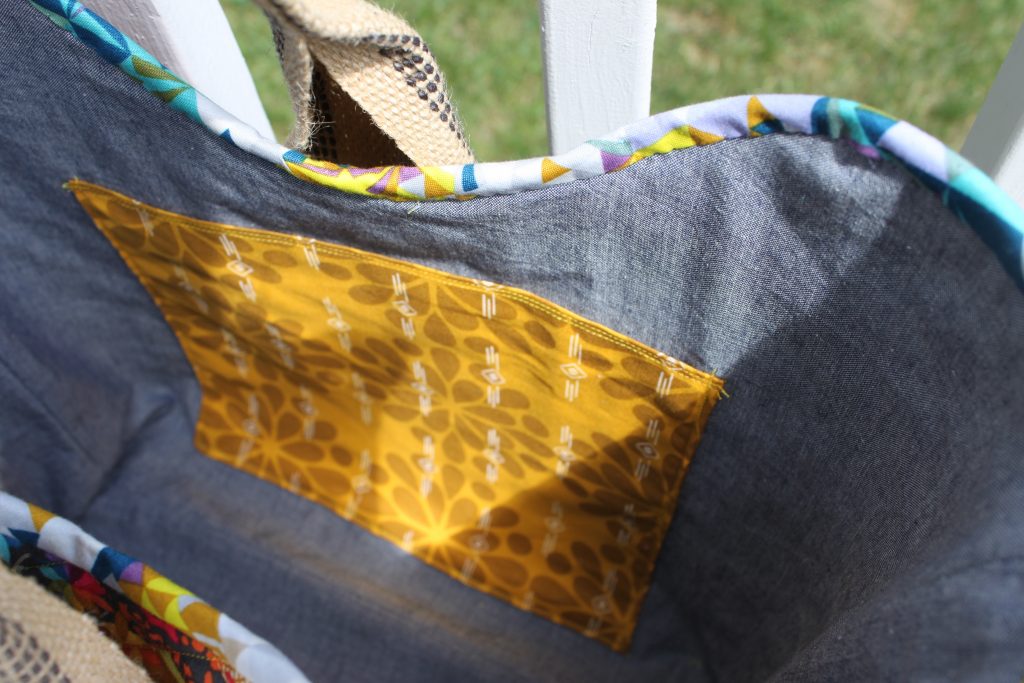 For the lining, I used Robert Kaufman's Chambray and another Alison Glass print (Historical Fiction in Gold) for the pocket.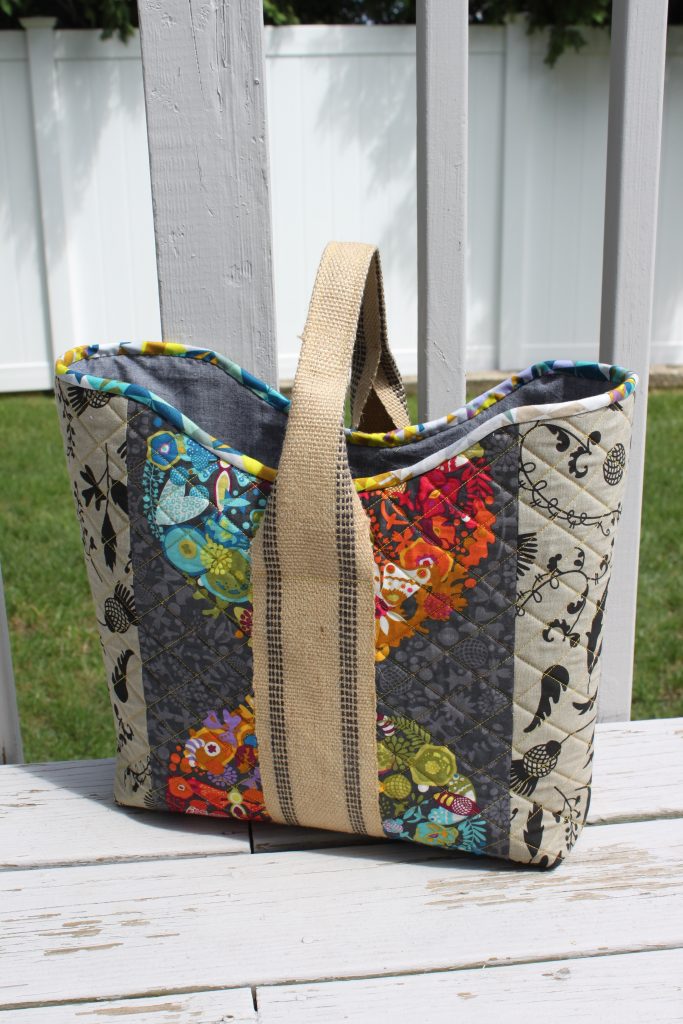 I gave my mom the bag today for her birthday and she was thrilled with it! At first she was eyeing the original bag I'd made, but when she saw how carefully this one was constructed and how much the rainbow of colors popped against the neutral background fabrics, she was in love. I have to say, I really love it, too!
Linking up with Needle and Thread Thursday, Finish It Up Friday, and TGIFF. Have an awesome weekend!