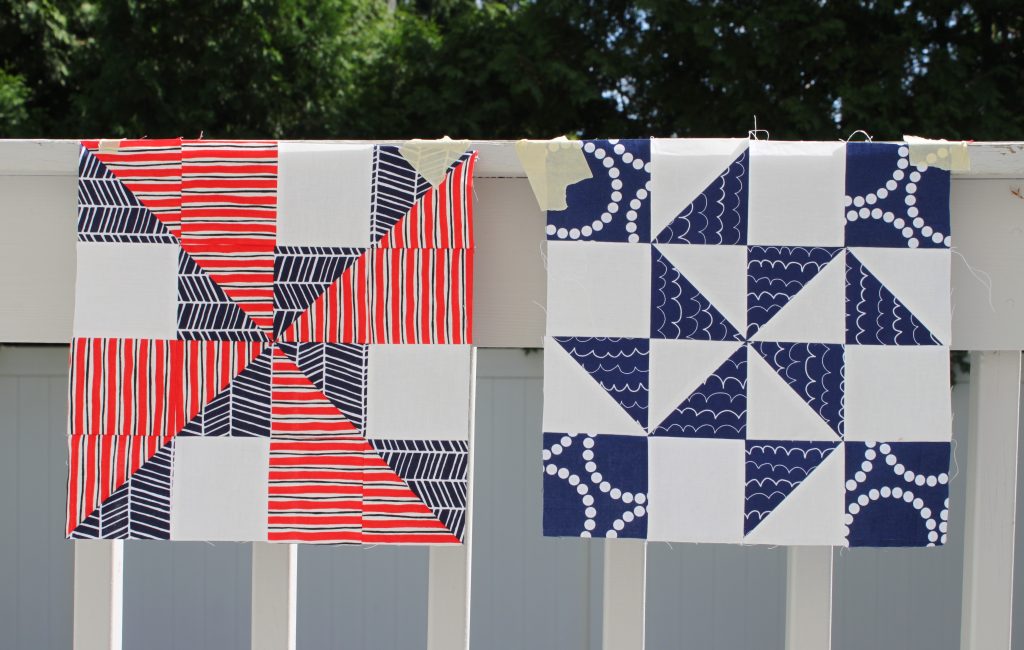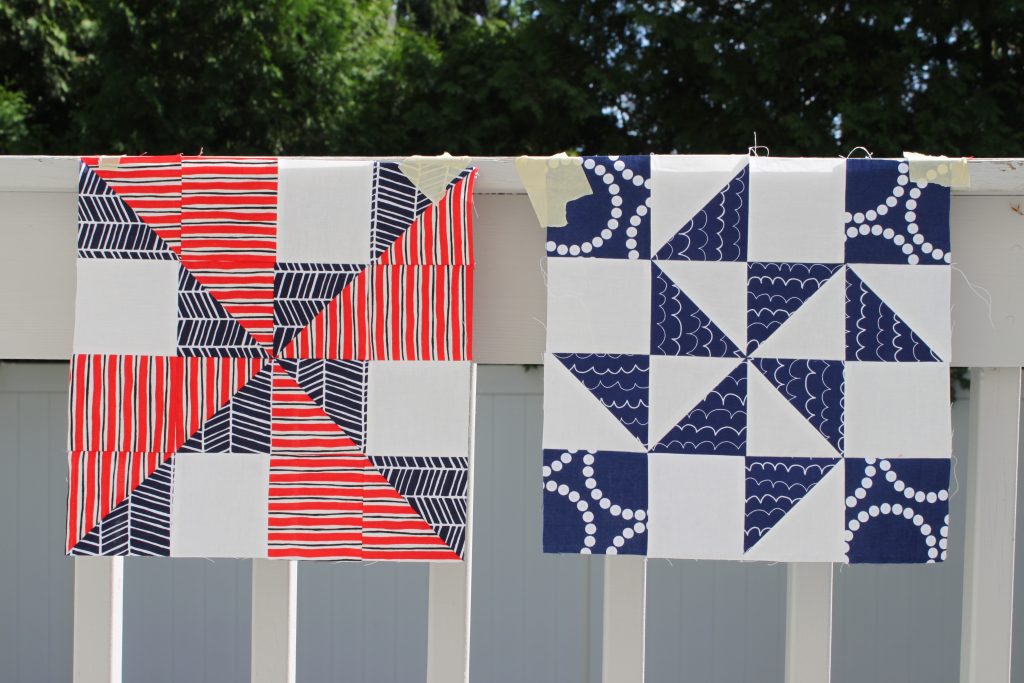 Hello, friends! How is your summer going? We have been spending every bit of time possible at the beach and outside! It's been glorious, and it's almost making me forget how brutal this past winter was.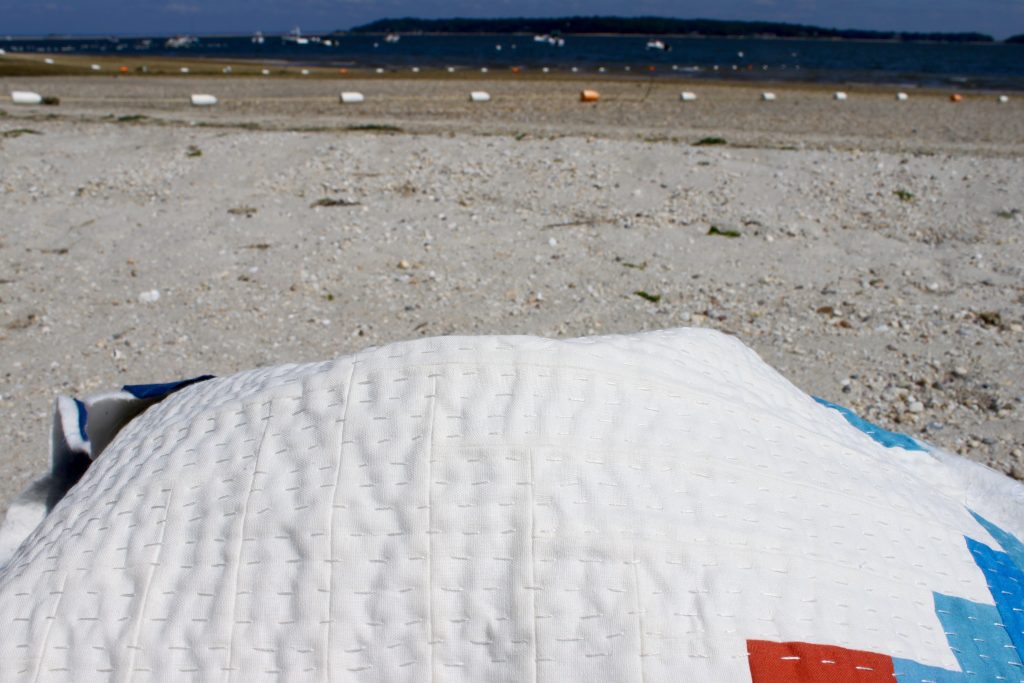 Since we've been mainly out of the house, my sewing has been happening a bit here, and a bit there. . . I did manage to squeeze in time to work on this month's do. Good Stitches blocks. And I am proud to call them my first finish of July!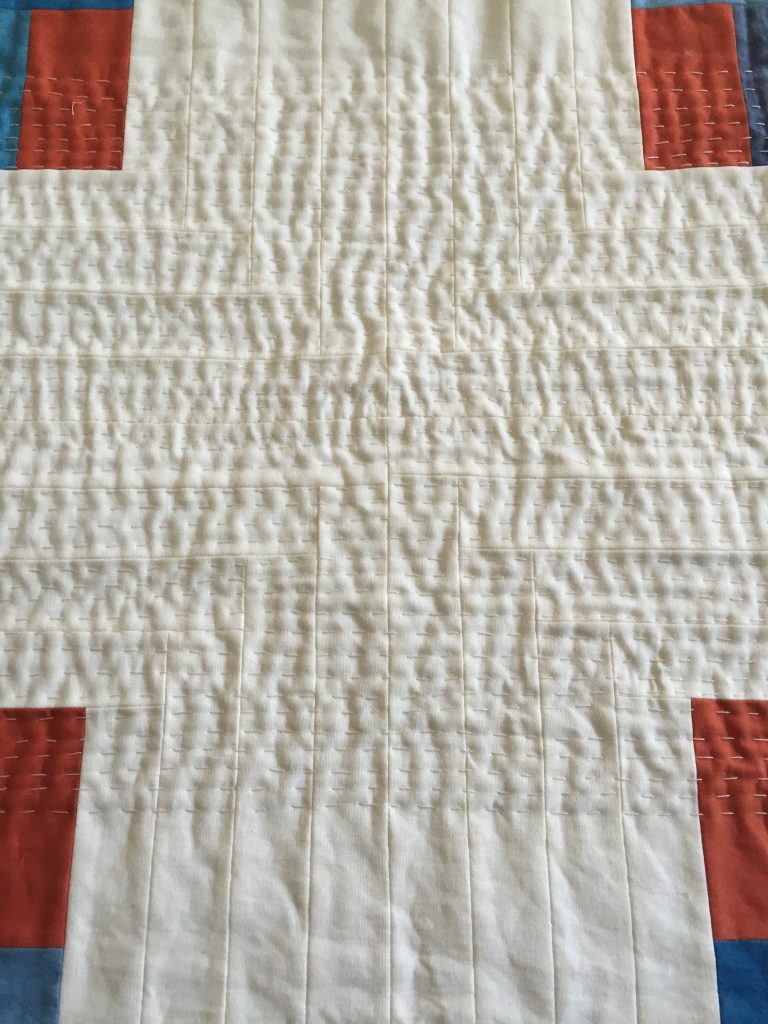 I was hoping to have finished my hand-stitched, hand-dyed quilt  to share with you today, but alas, it is called slow stitching for a reason!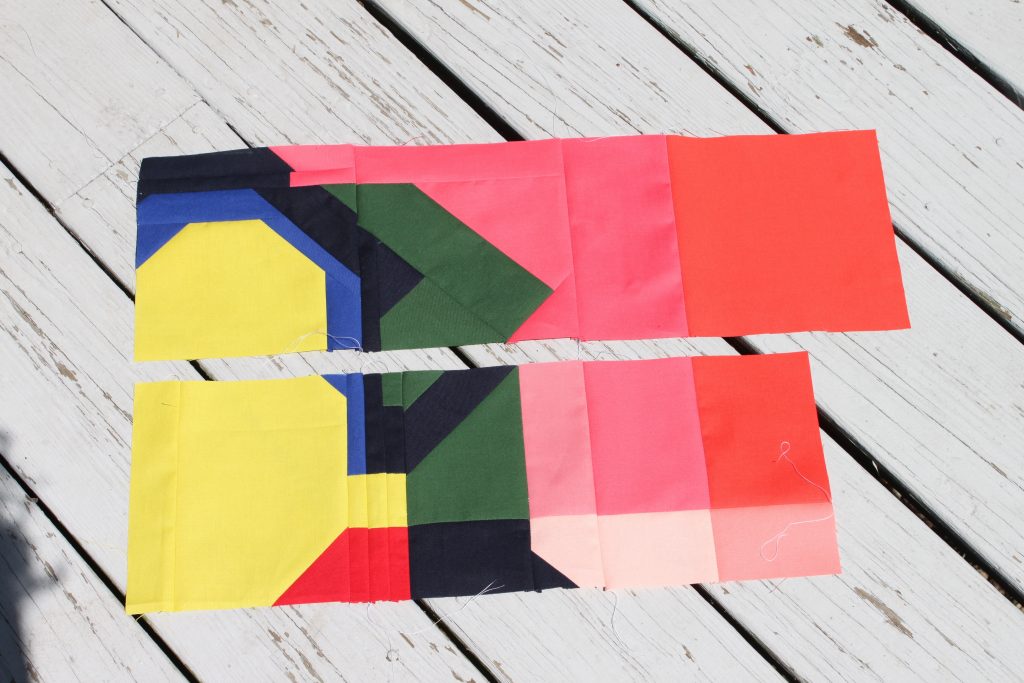 I've also made some progress on my improv blocks. I've sewn a few together to show you here. Any ideas on what they are going to be???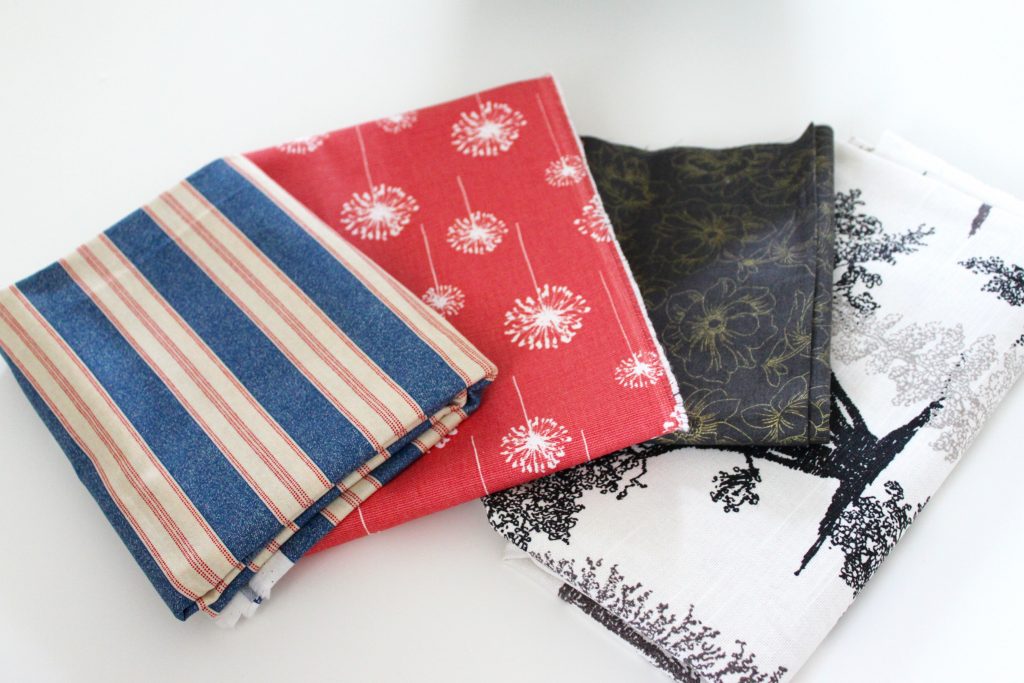 I'm thinking I may add a bag or two to my to-do list, just so that I can accomplish a finish in a shorter period of time. I picked these fabrics based on a bag made by Victoria Findlay Wolfe that my mom went bananas over. It's the Market Street Handbag by Kenzie Mac and Co. My mom's birthday is end of August, so I'm hoping to get it done in time to add it to her pile of presents!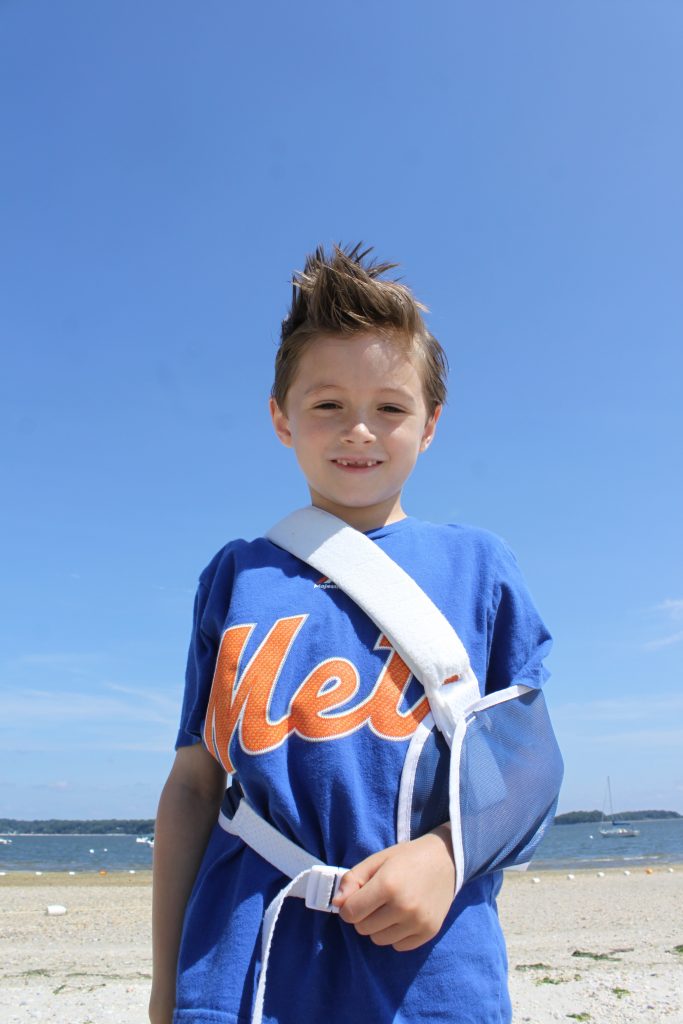 In other news, my oldest son broke his arm. So instead of camps, he's become his mommy's constant companion. I think my quilting is rubbing off on him, because when my husband asked him tonight "Should quilts go on a bed, or on the wall" his answer was, "Well, Daddy, that depends on what kind of quilt it is. . ."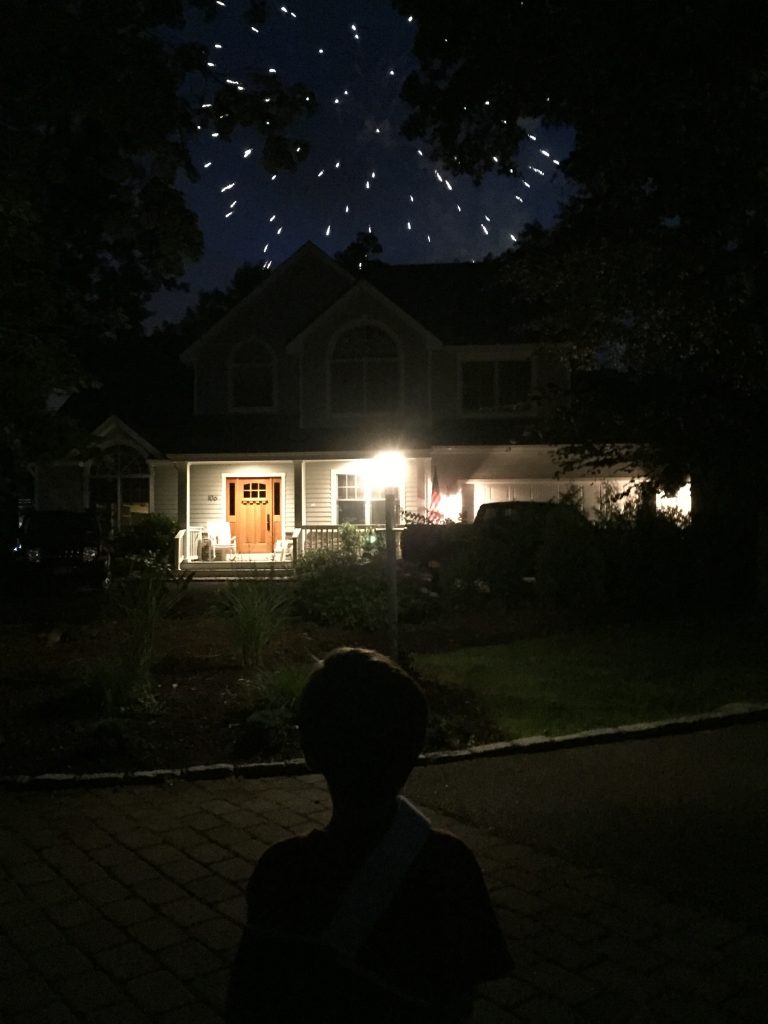 I hope you are having a beautiful summer so far, and since I have admittedly not had as much time as I'd like to keep up with all that you have been working on, please tell me, what sort of things have you been sewing? Do you find that your sewing patterns change with the seasons?  I'd love to hear!
Linking up with Finish it Up Friday and TGIFF!