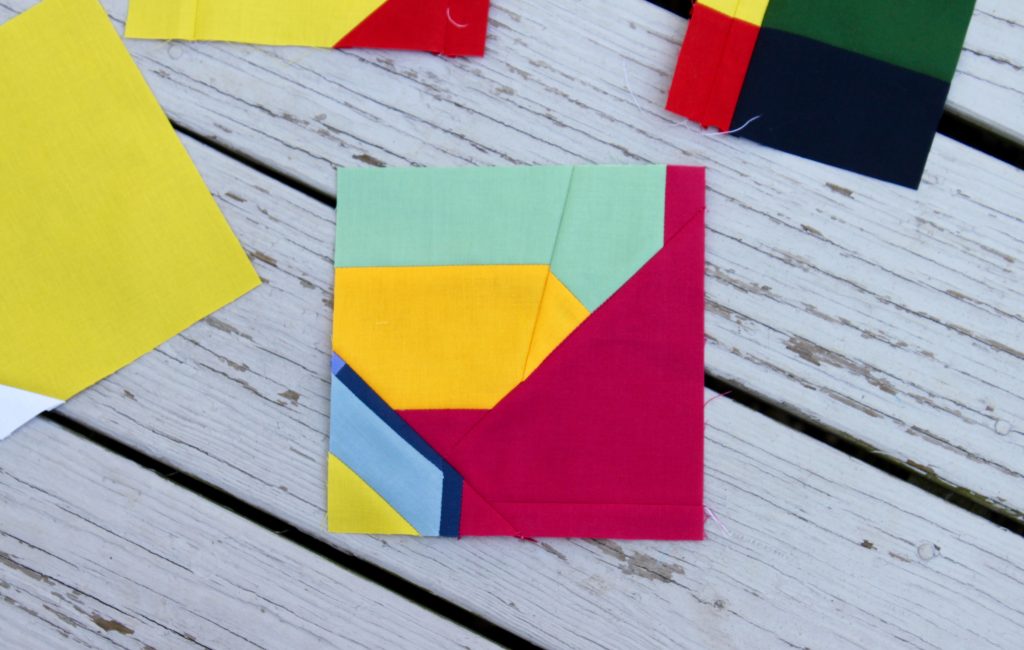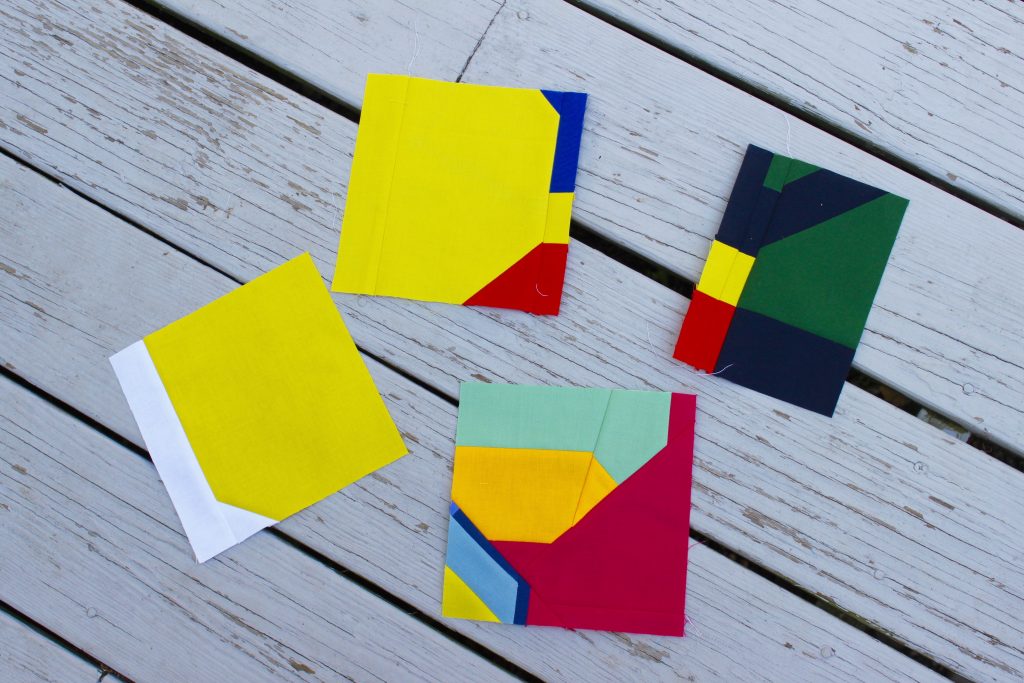 These blocks will probably not make a lot of sense to you yet. To be honest, they barely make sense to me, and I sort of know where I am going with this! (Sort of). They are part of a larger plan to use improv piecing to create a finished image. I think there will be about 60 blocks total when I am done.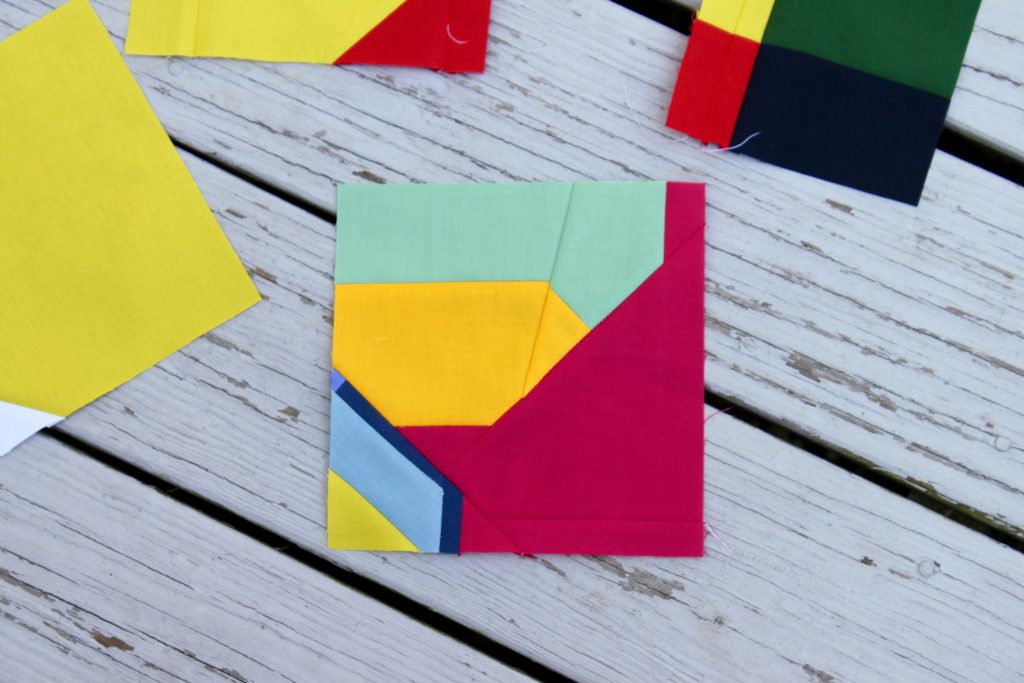 Unfinished, they are 6.5″ and I'm hoping to have a finished quilt top by the end of the summer. (taking deep breath).
In addition, my guild is sponsoring an improv challenge over the summer. Inspired by a lecture on improv piecing by Jess@ Quilty Habit, we exchanged bags of our favorite scraps with a name inside. We have the summer months to make anything we'd like  — using an improv piecing method — for the person whose bag of scraps we pulled.  I have some lovely scraps to work with, but now I'm feeling the pressure to create something really lovely with those scraps!
And finally, I'm hoping to get my Charley Harper quilt basted and quilted before summer is over. Since I improv pieced the tree, I'm lumping it in with my "summer of improv" theme.
So, how about you? Have you been working on any improv projects? I'd love to hear about any inspiration that you'd like to share!
Hope you have a great weekend! Our middle guy is all set to graduate from pre-K tonight, so you *may* see a pic or two of him in my IG feed! Don't say I didn't warn ya!