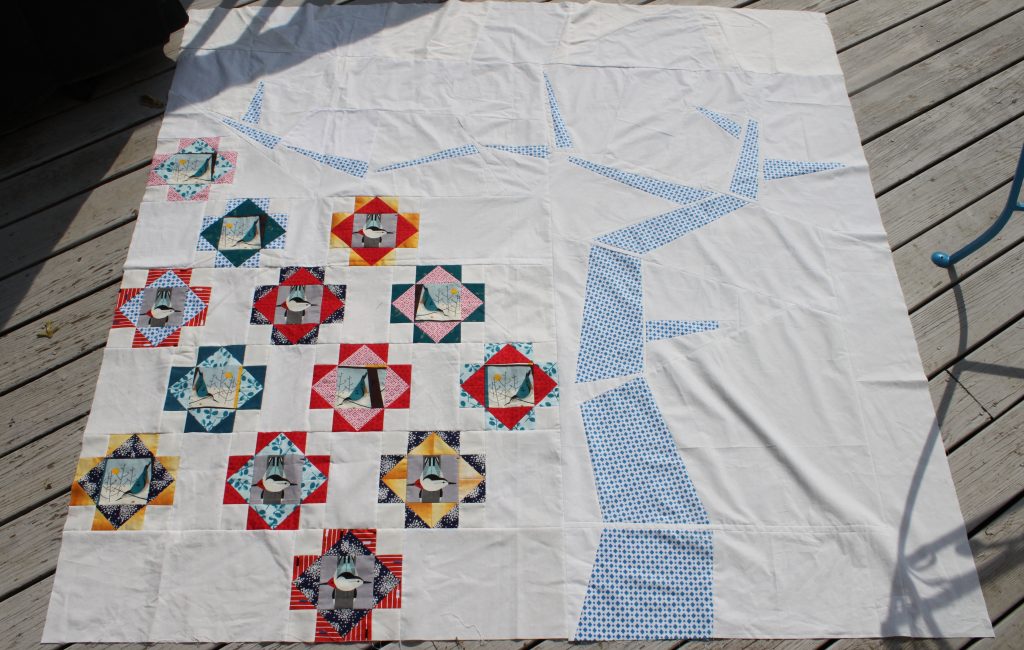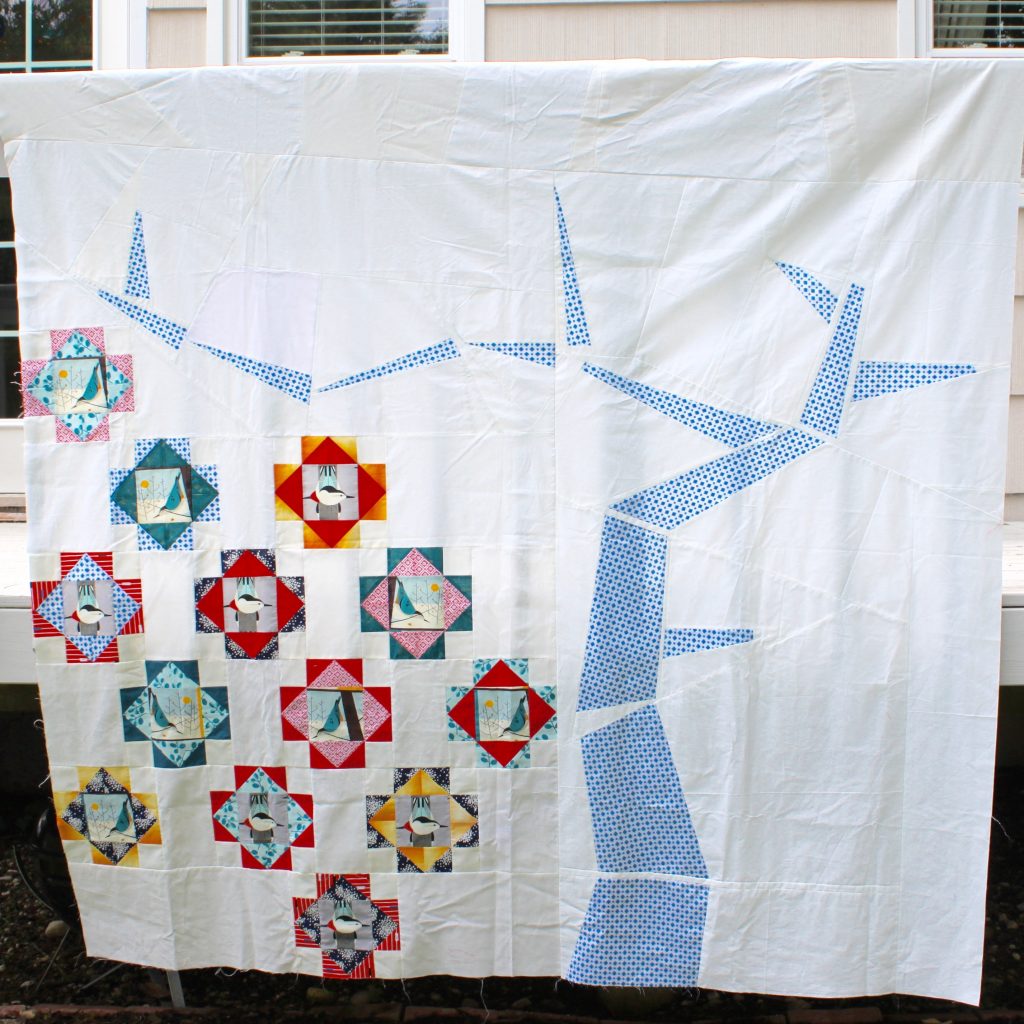 Lately, I've been thinking a lot about the direction I'd like to take my quilting. I think as a new quilter it was important for me to stick to traditional ideas while trying to give them a modern twist, either through fabric selection or by altering block sizes.
But as I think about the types of quilts that I'm really attracted to, they are the quilts that scare me as a maker. Sometimes I think I'm so afraid of messing up or disappointing myself that I don't try. And I make another quilt that is comfortable to me.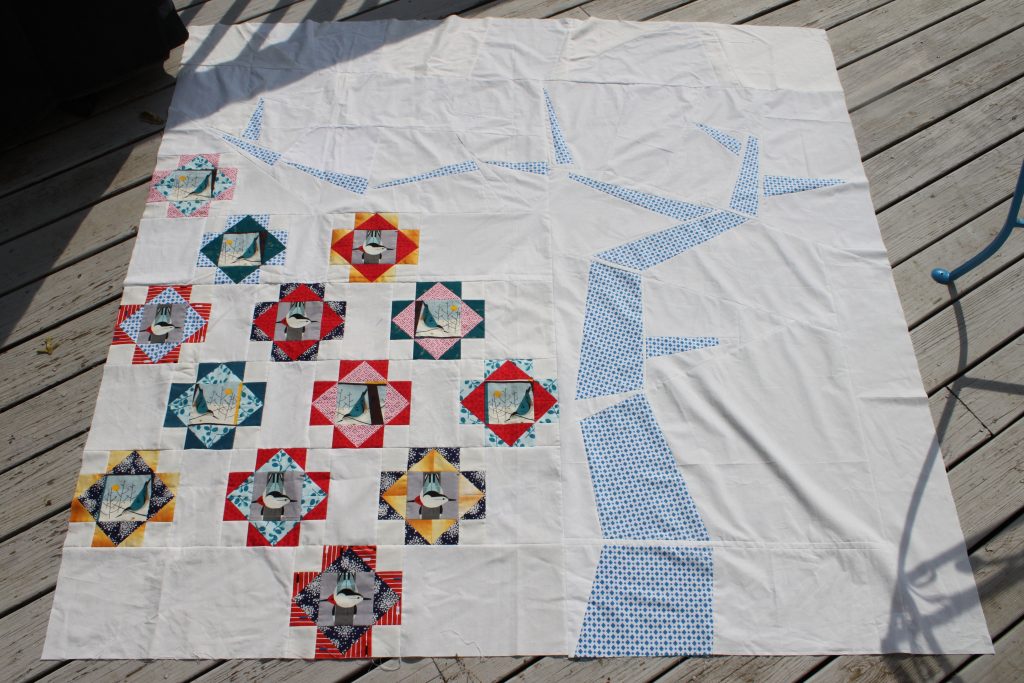 That's where this quilt comes in. If you've followed this blog from the beginning (and not many have — except for you, Michelle!) you'd recognize this Charley Harper quilt and the many, many, many variations it's had over the past year.  I finally settled on this design after much trial and error.
I hope that this quilt marks a transition for me. It still has traditional blocks. But it forced me to really push myself, in order to improv piece the tree design. The tree is the symbol of where I'd like to go. I'm not sure how bumpy of a process it will be to get where I'm going. But I'm nervously excited about the things in my head that I'd like to create.
Do you feel like your techniques and aesthetic have evolved since you first started quilting? Please tell me I'm not alone in this quilter/maker identity crisis! Ha!
In other news, I'm participating in the 2015 New Quilt Bloggers blog hop. This year we've been broken down into four groups ("hives"). I'm a member of Cheryl@ Meadow Mist Designs' hive, and we are calling ourselves the New Bees (get it, newbies! ha!). I'm looking forward to learning more about all of these great new bloggers, and sharing a little about myself as well! Be sure to check ours and all of the other hives (hosted by Yvonne@ Quilting Jet Girl, Stephanie@ Late Night Quilter, and Teri Ann@ Childlike Fascination) out!
Linking up with Finish it Up Friday! Have a great weekend, everybody!