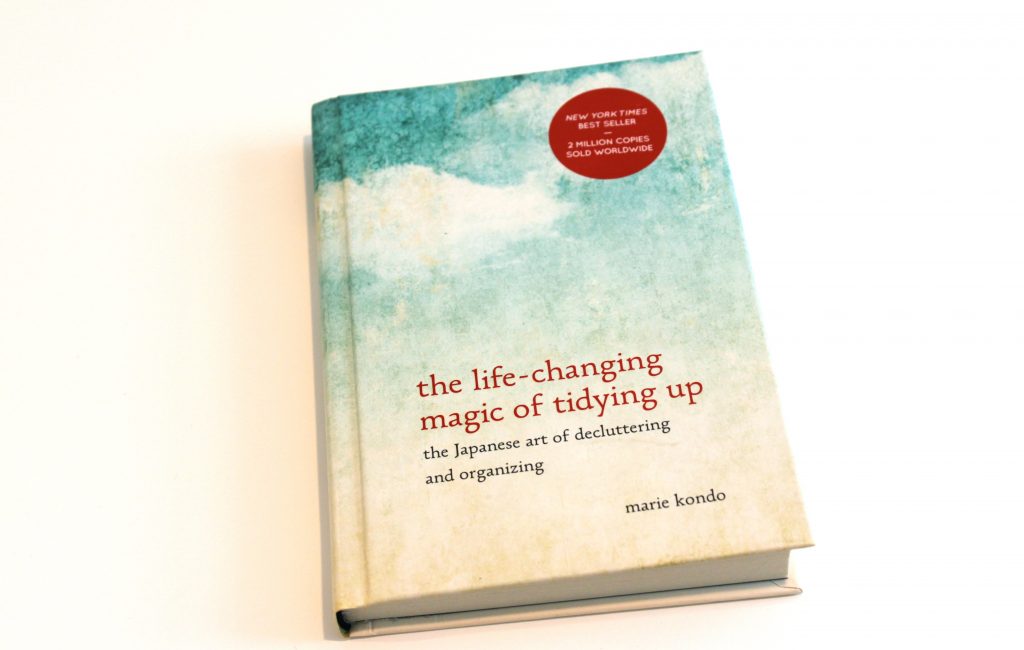 If you are a frequenter of lifestyle blogs, then chances are, you've come across posts about this tiny aqua book titled the life-changing magic of tidying up by marie kondo. Translated from Japanese, this quirky little gem has become a New York Times Bestseller because it offers simple and effective ways to decrease clutter and turn your home into the calm space you've always dreamed of.
While the book offers quite a few tips and tricks to paring down, the most significant piece of advice that I've taken away is to touch each and every item and determine if it sparks joy? If the answer is no, then thank that item for whatever it did teach you — perhaps it taught you what you don't like or want in your life — and discard it without guilt or remorse. It's so simple. And so effective.
This weekend, I am planning to apply this concept ruthlessly to my fabric collection. I will no longer feel burdened by the guilt of having paid full price for a yard, having received fabric as a gift, or having purchased fabric for a project I no longer want to pursue. Because I can thank the fabric for what it taught me — that I like small-scale prints in fabrics rather than large; that I like fabrics that are monochromatic or solid; and that I can have ideas for projects and not want to actually make those projects. 
I feel calmer already. What do you think? Would you ever consider destashing based on the simple concept of joy?
Happy Friday! I hope you have a great weekend!