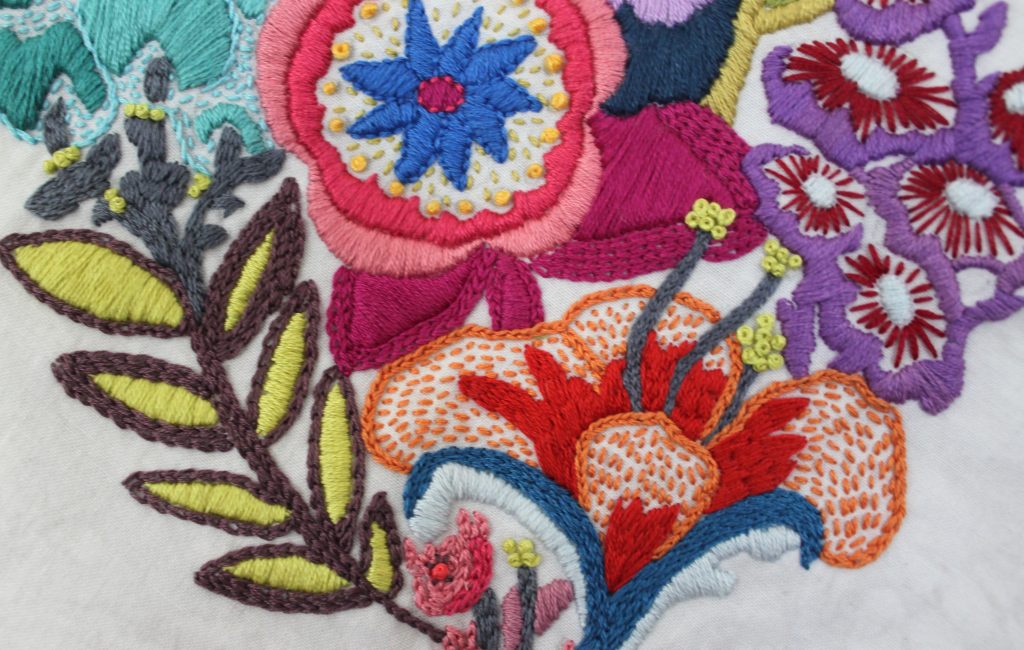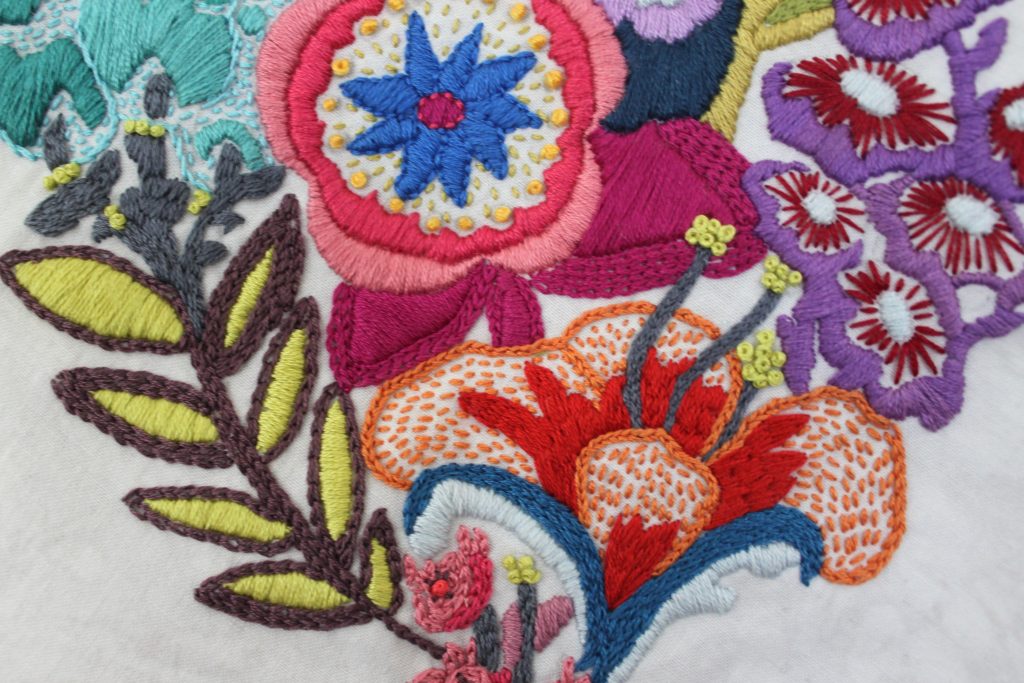 Oh, hello there! How are you? Can you believe we are already almost two weeks into the New Year? Time seems to be flying by as I am trying to get myself ready for the start of Curves Class with Rachel from Stitched in Color! I'm excited, as it was on my list of resolutions for this year, and my head is already spinning with ideas of things I'll be able to make with my newfound curvy skilzzzzz!
In order to get myself mentally ready for the class, I've been trying to get all of my other obligations and tasks out of the way. The first order of business was to finish the Anna Maria Horner embroidery project that I had started ages ago. It's the first embroidery project I ever embarked upon, and I had NO idea what I was getting myself into! But I love how it turned out and can say it was definitely worth it in the end!
I also finished my blocks for this month's do. Good Stitches.
I got a sleeve on this quilt, so that I can package it up and send it off to Austin!
And started the process of teaching myself how to appliqué, as part of my entry for the LIMOD Charm Square Swap Challenge. (Wish me luck!)
The last thing I've been doing (which was also on my list of resolutions) is taking an online drawing class. I signed up through Creativebug for Lisa Congdon's Basic Line Drawing AND her Sketchbook Explorations class (I know, it's like I have New Year fever!), and I have already learned a ton! (I have tons to learn, trust me! But, here's a few snaps of my first doodles!
I've been watching the two classes in increments with my four year old, who loves to draw, and we've really been enjoying it! Obviously he is young to be grasping the technique, but he loves to watch her pen make shapes on paper, and even though he is not able to replicate her designs, he's still absorbing the knowledge. Plus, it's fun to snuggle with him while we watch the videos!
Okay, I think that's pretty much it for now. How's your year been so far? What are you working on? Are you gearing up for a big project? Already in the midst of a project that you started on the 1st? I'd love to hear what you're up to, so please, catch me up!
Linking up with Sew Cute Tuesday!