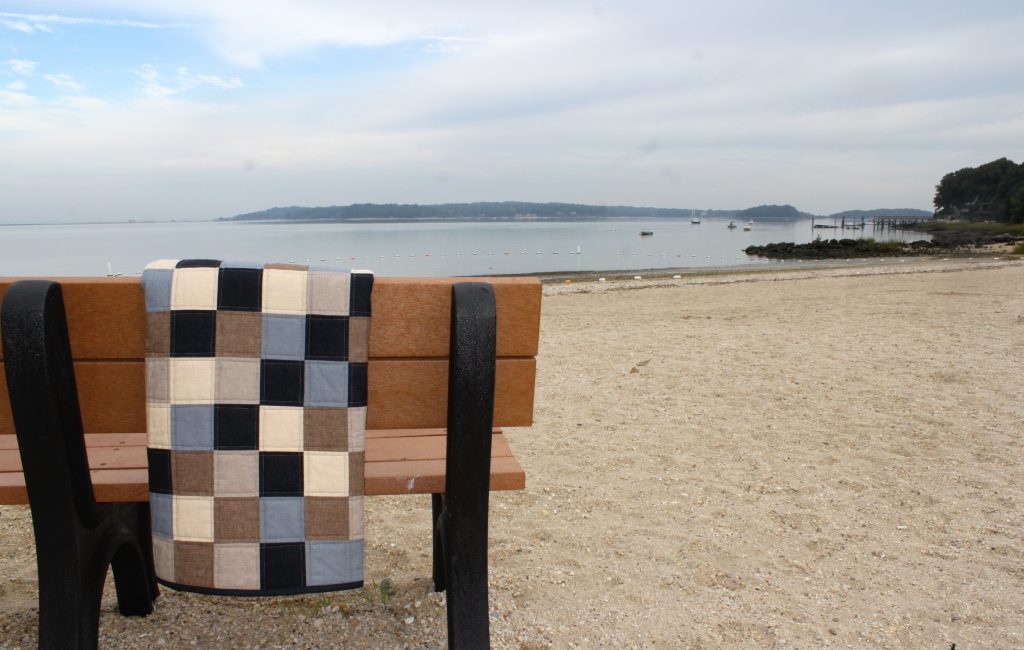 Another finish to report, all this one required was a binding. Like my scrappy picnic quilt, I started this masculine-looking lap quilt ages ago. I was so inspired by a picture I saw on Design*Sponge (which I pinned to Pinterest) years ago, that I just had to recreate it.
However, I gave up on it, due to its imperfections. But it weighed on me. It wasn't that bad. Certainly someone could use it, even if I donated it.
So I ordered some of the quilter's linen in charcoal and finished it up. Now that it's done, I'm not nearly as hard on it. It has a warm houndstooth flannel back and could really keep someone warm when the temperatures drop.
Linking up happily to The Littlest Thistle, as I am just squeezing this one in before the deadline!