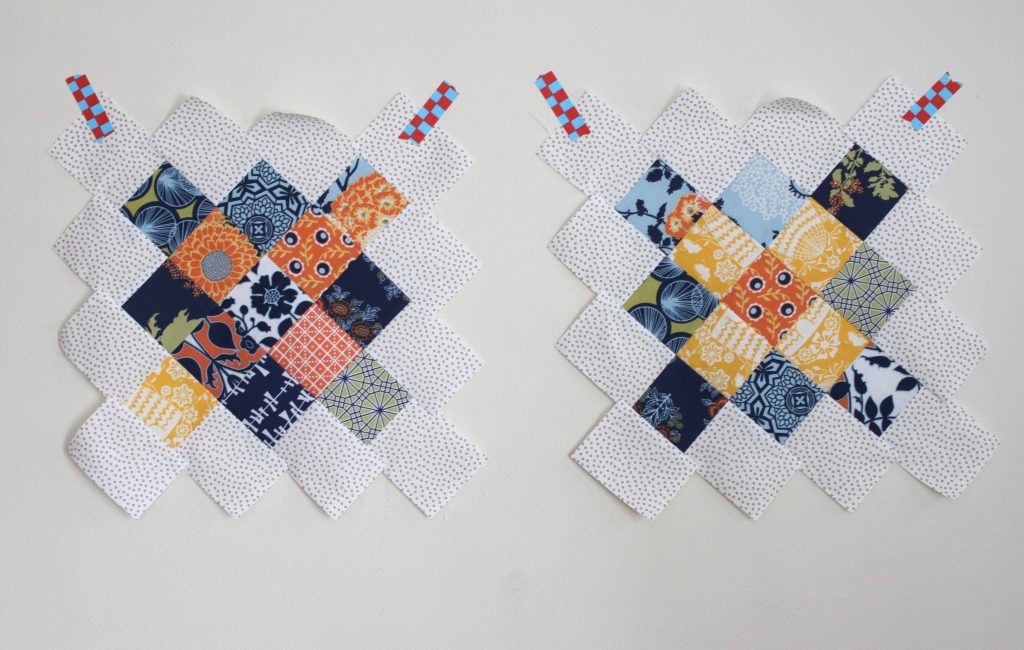 April's do. Good Stitches block was a cute granny square on a small-scale printed white background. I used Botanique to make my squares, and I think they are just the happiest little guys ever!
This was the first time I "nested" my seams together rather than pressing the seams open. I got the hang of it by the second block, but my first block is not 100% as accurate as the second. I hope that's okay!
I had fun seeing these blocks come together easily. Now I'm working on another easy-peasy project to give away for a fundraiser at my son's preschool. A bright-colored half-square triangle quilt that 's perfect for a summer night! More to share soon!